VoicePlus is among the first to earn official nbn™ Business Adviser accreditation. The award recognises VoicePlus is qualified to deliver a managed nbn™migration service through a team of certified specialist migration experts.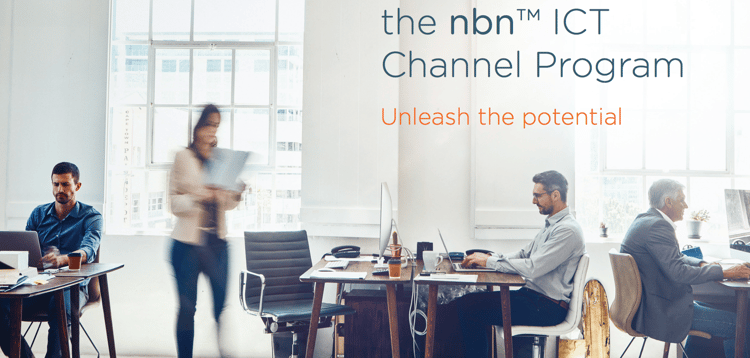 nbn Business Adviser accreditation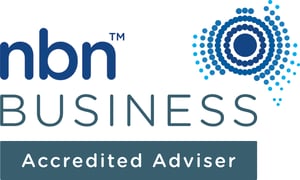 The official Business Adviser accreditation recognises that VoicePlus has:
certified nbn

™

migration specialists
current nbn

™

migration knowledge and skills

competence in applying migration advice

a stable business structure
The accreditation gives VoicePlus access to the nbn™ICT Channel Partners support, access to a library of content, advice and network design expertise, and continual learning and development training to ensure our team stays up to date with migration options.
Best Practice Guide: How to migrate your business to nbn™
Do you know the most common ways that migrating to the nbn can go pear-shaped? Here's a few:
You cannot modify an nbn order after it has been

submitted

nbn Co. can reject an order and you will not know
The nbn Co. appointment has to take place

before the Service Provider appointment

If you have split services – e.g. voice with Telstra,

internet with TPG – you are twice as likely to

lose connectivity to either voice or internet

during the transition

If something is not working correctly post-migration,

no one will know but you
VoicePlus has written a nbn Best Practice Guide to help business understand the migration process.

VoicePlus takes the pain out of nbn migration
VoicePlus provides a Managed NBN Migration service to take on the operational workload and provide peace of mind that you are in the hands of independent experts.
Managed nbn™ Migration Service
VoicePlus project manages and implements every aspect of the nbn transition process delivering weekly status updates and driving to a successful completion with minimal input required from the business. We audit the existing infrastructure, collaborate to understand future requirements, supply equipment and manage all the liaison with Telstra and nbn Co. to complete the migration of physical lines and nbn voice and data services. See Scope of Work | Case Studies | Pricing
nbn™ Order Lodgement Support
VoicePlus will liaise with the business to understand your network - voice and data - requirements. VoicePlus will then create the nbn order, completing all forms and lodging the order with Telstra. VoicePlus will then hand over the order details to the business to manage the implementation. This module is suited to small businesses with simple requirements and the resources to coordinate the nbn Co. and Telstra technicians onsite appointments. Pricing
nbn™ Ready Site Network Audit
This is an optional add-on module for sites that require an on-site technician to document their current infrastructure, test that existing equipment is nbn-compatible, resolve any existing issues with lines and connectivity, and prepare a network diagram/plan for the new nbn infrastructure.
---
Related Blogs