NBN Co. is warning customers to switch from their legacy systems to the NBN as soon as they are eligible, in an attempt to mitigate problems caused by last minute moves.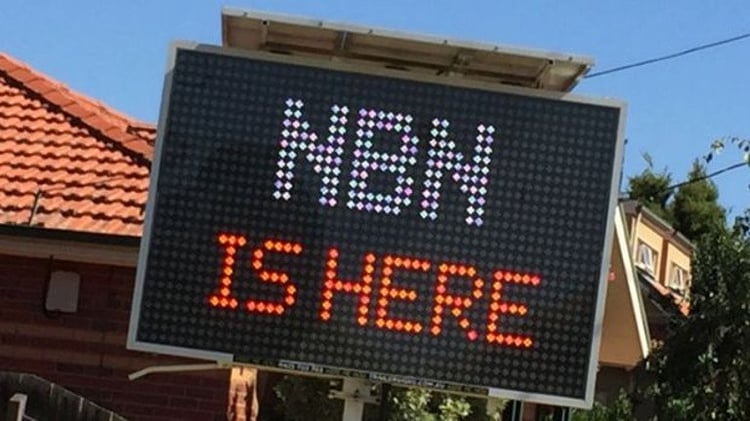 NBN currently allows business customers 18 months to move from legacy systems to the new broadband network once it is eligible to them.
About 75 percent of users do initiate the switch to nbn within the 18-month timeframe but many are leaving it to the last minute and this is causing disruption.
Allow at least 6 months to switch
Ideally business customers should allow at least six months prior to reaching a disconnection date, to ensure that orders are completed in time, and customer experience is protected during the transition.
NBN Co has indicated it will "design and implement an end user journey for services transitioning to NBN technology".
It is expected that customers will receive increased communications urging them to switch early, as NBN aims to spread customer sign-ups and activations more evenly over the 18-month period.
Many business customers will need new NBN-compatible equipment
VoicePlus managing director, Michael Giffney, agrees with the NBN's message:
What many business customers fail to understand is the switch to NBN can be more complex and time-consuming than they anticipate.

For some businesses it will be a straightforward exercise, but for many there will be legacy equipment that is not compatible with the NBN and will need to be upgraded.
Giffney adds that businesses with multiple sites or remote and regional sites need to be especially well-prepared.
At VoicePlus we are managing the migration to the NBN for a number of our customers. One customer has multiple retail outlets across Australia and most need their current network requirements assessed, non-compatible phone systems upgraded, obsolete legacy lines cancelled, and NBN services ordered. The whole process can take some months to complete.
---
Related Blogs