OK I'm just going to put this out there...transitioning to the nbn will take your business at least 3 months, and for most it will be a difficult and time-consuming process.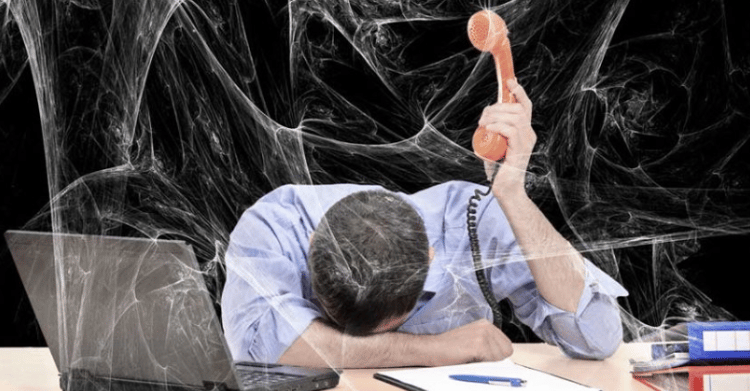 It will involve detailed planning, vigilant project management - and lots of time on the phone to nbn Co. and Telstra.
nbn is happening now!
Moving to the nbn is fast becoming a reality for many Australian businesses.
Analogue line disconnections began in earnest in January. The nbn was rolled out to 30 percent of all premises, and to 50 percent of premises by June 2018. The target is for every address in Australia to have access to the nbn by 2020.
Too Many Businesses Putting Off The Inevitable
Last week a VoicePlus customer had his business phone line disconnected by NBN Co.

He had ignored 18 months of warnings and put the whole issue in the too-hard basket because, "all I heard was bad things about the nbn so I decided to wait and see if it got any better".

It did not!

He will now go at least 3 months on a workaround mobile solution before new lines can be connected. He will also lose his previous phone number.
This is a true story. At VoicePlus we have been helping this customer to develop a 'work-around' for his business and have taken over the migration of his infrastructure to the nbn. We don't want this to happen to other customers so read on, and also check out everything you need to know here.

Moving to nbn is a time-consuming process
Time...migrating takes time. Maybe not for residential consumers or some very small businesses, but certainly for most business or enterprise customers.
There is a lot to do...
ensuring your existing telephony equipment is nbn-compatible
working out what your future ICT requirements will be
choosing a service provider and plan
arranging appointments with nbn Co. and Telstra
deciding where your equipment will be located
managing the cut-over
....it goes on...and on.
For an overview of all the things you need to plan for see the VoicePlus 3-Step Checklist to get nbn-Ready
When will you need to switch by?
Once nbn is available in your area, you will have 18 months to switch before the copper lines are disconnected.
You are not switched over automatically, and no one is going to act on your behalf. The ball is in your court.
If your lines are disconnected, you can not 'get them back.' If you are disconnected, new lines have to be ordered and connected. This will likely take at least 3-4 months to complete.
nbn Co. provides an address tracking service to provide an estimated timeframe for its rollout to each address.There is also an option to register for email updates affecting your address. Please register.
It is also worth noting that nbn Co. manage a database of 12 million+ addresses. From time to time, there is an issue with an address not being recognised or reconciled with a business entity. This will complicate the transition process and extend the timeframe.
If your current telephone systems are more than 4 years old, it is likely they will not be nbn-compatible. In this case a new telephone system may be required. This will also extend the timeframe for the transition.
VoicePlus has transitioned over 2000 sites to nbn
VoicePlus has managed the transition of more than two thousand sites to the nbn already. We have developed a specialist team to manage migrations. Consider outsourcing this task if your internal IT team already has its hands full and lacks the time or resources for the project.
VoicePlus Managing Director, Michael Giffney explains:
"We have several large enterprise customers who have begun the process of transitioning their sites all across Australia to the nbn.

"The key to a successful migration is careful planning and project management. It is crucial to be on top of the details of each site migration, especially the coordination of onsite technicians from both nbn Co. and Telstra.

"In many cases, the transition will cause telecommunications to be disrupted for a very short time. However, if the onsite visits of the two technicians has not been coordinated, or if equipment is not compatible, a site could lose communications for several days. If a site has been disconnected, it will be months before new lines can be connected.

"VoicePlus coordinates with the business, with nbn Co. and with Telstra, to ensure a smooth transition without disruption."

What's involved in a Managed nbn Transition ?
You must take the initiative in organising your move to the nbn. It does not just happen.
VoicePlus offers two professional service modules for transitioning to the nbn, as well as an add-on Site Network Audit service module.
Managed nbn Transition Service
VoicePlus project manages and implements every aspect of the nbn transition process delivering weekly status updates and driving to a successful completion with minimal input required from the business. We audit the existing infrastructure, collaborate to understand future requirements, supply equipment and manage all the liaison with Telstra and nbn Co. to complete the migration of physical lines and nbn voice and data services. See Scope of Work | Case Studies | Pricing
nbn Order Lodgement Support
VoicePlus will liaise with the business to understand your network - voice and data - requirements. VoicePlus will then create the nbn order, completing all forms and lodging the order with Telstra. VoicePlus will then hand over the order details to the business to manage the implementation. This module is suited to small businesses with simple requirements and the resources to coordinate the nbn Co. and Telstra technicians onsite appointments. Pricing
nbn-Ready Site Network Audit
This is an optional add-on module for sites that require an on-site technician to document their current infrastructure, test that existing equipment is nbn-compatible, resolve any existing issues with lines and connectivity, and prepare a network diagram/plan for the new nbn infrastructure.
---
Related Blogs