It's almost like they didn't want us to notice! Telstra has very quietly resurrected the iPhone 6 and it's their cheapest iPhone ever.

Nothing on Telstra website and no one else has it
The iPhone 6 went end-of-life with Telstra in September last year. For the past ten months we haven't seen or heard a whisper about it.
The device is discontinued on the Apple Australia website and Apple Stores. It's out of stock with Optus and Vodafone, and nowhere to be seen in retail outlets such as JB HiFi. Kogan has the device available for $599 but that's a direct import international model.
Then, suddenly out-of-the-blue, without any accompanying fanfare or supporting commentary, the iPhone 6 has appeared back on the Telstra pricing schedules.
6 will be the cheapest iPhone
From 1 August, the iPhone 6 has been available to purchase outright or on a plan from Telstra. It is currently available only in the 32GB model and Space Grey colour only.
At just $528 outright; or $0 on a $60+ Telstra plan, the iPhone 6 is the cheapest iPhone on offer at Telstra - and even cheaper than Kogan.
By comparison, the outright purchase price of an iPhone SE 32GB is $679; and the iPhone 6S 32GB is $929.
Is it worth it?
I say hell yes.
As a device for employees who need a decent phone but really have no justification for the cost of the latest model, the iPhone 6 is going to meet their needs for the next 24 months. After that, it's anyone's guess.
While the iPhone 6 is officially 'discontinued' by Apple; surely that's only to make way for us to purchase the later 6S, 7 and soon to be iPhone 8 releases.
Telstra will ship the iPhone 6 with iOS10, and it will be compatible with iOS11 due out later this year.
Compare the Specs
NOTE: The iPhone 6 model available through Telstra is 32GB. This model was not originally available on release.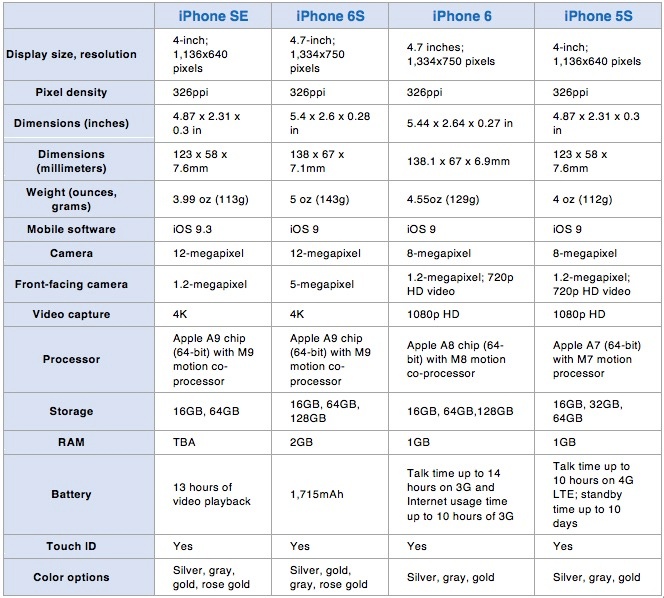 ---
Related Blogs