Sydney, Melbourne, and Brisbane CBDs will be first to get the boost which will supercharge download speeds to 1Gbps from mid-February, with Adelaide and Perth added later in 2017.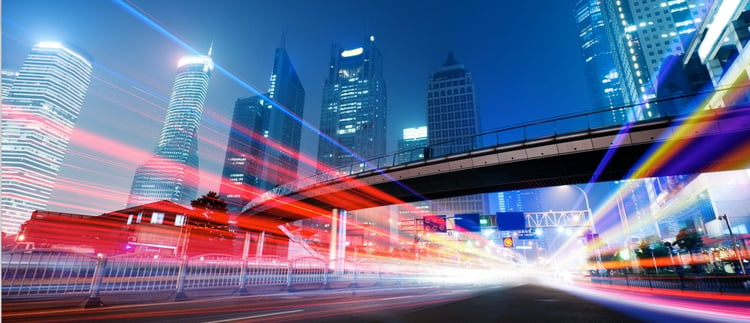 However before you go getting too excited, the new speeds will only be available with a gigabit class LTE mobile device. The first of these lands in mid-February, a Netgear Nighthawk M1 that will cost $340 outright.
Still for that initial investment, the potential benefits may be well worth the outlay, especially for business, says VoicePlus Mobility / MDM Engineer, Malith de Silva.
Delivering mobile downloads at NBN speed
"While consumers won't notice increased speed in their day to day use of their mobile phone while walking around the CBD, it is potentially a game-changing advance in the mobile space.

"For those who invest in the Nighthawk modem this upgrade theoretically brings the 4G mobile network up to the same sort of download speeds as the NBN. I can see for mobile workers this device could have enormous benefits."
De Silva said the benefits are most obviously seen in the speed of high-quality video streaming, and emerging mobile virtual reality applications and experiences, "but it also means instant downloading of graphics-heavy files and documents. And if you need a break from work an example of the speed available is downloading a movie, typically 3-5gb, would take a few seconds with the Netgear Nighthawk."
Targeting Enterprise Business users
The Nighthawk can support up to 20 different end user devices connecting to it via wi-fi and Telstra views the enhanced service as an opportunity to corner a larger slice of the enterprise mobility market.
"We're certainly targeting the enterprise segment," said Telstra's director of wireless engineering, Channa Seneviratne.
"For example, there's a construction company who will use the Nighthawk device in the field and because it can connect up to 20 wi-fi streams simultaneously, all those workers can connect their laptops up to this 1Gbps-enabled device, and they all get a pretty good experience."
A Step Closer to 5G
A Telstra statement said the upgrade was a step closer to 5G.
"These new features and capabilities are all important steps as Telstra evolves its network towards 5G. Gigabit LTE is not only about high peak speeds but also delivers more network capacity which benefits all users.

"A Gigabit LTE mobile device gets the job done faster with the ability to allow more network resources to be available for other users."
---
Related Blogs