VoicePlus is open to assist customers over the holiday season, including between Christmas and New Year. We are closed only on the Public Holidays.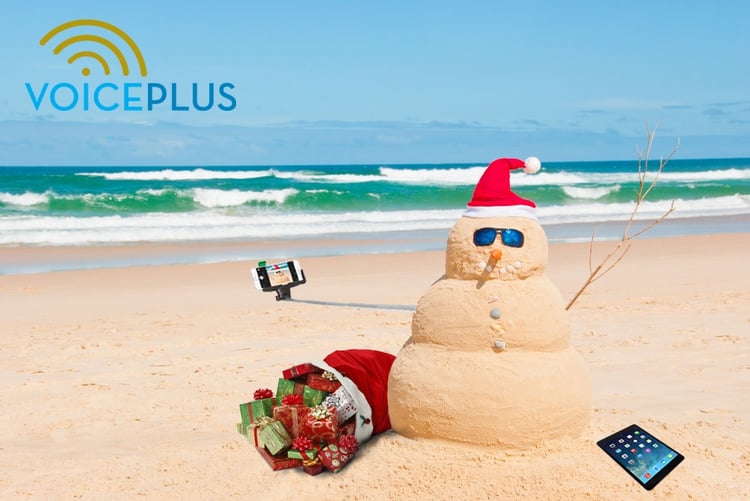 VoicePlus customer Atrium and Access Portals are open 365/24/7 for ordering devices and Telstra services.
Hours: 8am to 6pm AEDT Monday to Friday
9am to 5pm AEDT 27, 28, 29 December
Closed: Weekends and Public Holidays only
Christmas Day (25 December)
Boxing Day (26 December)
New Year's Day (1 January)

Telephone: (02) 9334 5600
Email: customercare@voiceplus.com.au
Public Holiday Helplines
On Public Holidays customers can reach out to Telstra. Please note that a reduced number of services may be available.
Telstra Enterprise Customers
Service Enquiries 1300 835 787
Billing and Faults 1800 730 062
Fixed Line Faults 1800 467 889
Telstra Business Customers
Service and Billing 13 22 53
Faults 13 29 99
Telstra Embargo Period - Fixed Line Work
Telstra imposes an embargo period on specified fixed line works over the Christmas season to avoid the potential for outages during the busiest time of the year for the network. Please note that all fixed line service timelines become extended over December and January.
NO WORK PERIOD - 7AM 25 DECEMBER 2017 TO 7PM 1 JANUARY 2018
RESTRICTED WORK PERIOD - 7AM 15 DECEMBER 2017 TO 7PM 8 JANUARY 2018
There are no Telstra embargo periods for Mobile Services however delivery of some products may take longer than usual.