VoicePlus has designed an MDM solution to drive productivity, by giving Electrolux field technicians access to a mobile device with customised App to manage their jobs on the road.

Older workforce with limited technology experience
Electrolux has a team of 100+ technicians in the field completing service and repair visits.The workforce is mainly contractors and is predominantly older workers who may have limited experience with technology.
The customer wanted to provide its workforce of contractors with a mobile device which was restricted to work activity.
It would provide access to a customised App which would allow the technicians to manage their work in the field including:
job sheets

job despatch information

invoicing

mobile EFTPos

technical specification sheets

user manuals
AirWatch MDM solution designed
Device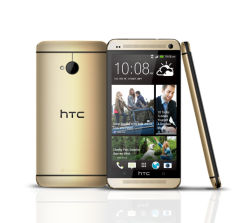 The customer and VoicePlus chose the HTC One Max as the device of choice. The larger screen was important for viewing documents and the ease of use was a factor for a workforce that was not particularly experienced in mobile device use.
The choice proved robust and Electrolux has since updated to the latest HTC One Max iteration.
AirWatch managed environment
VoicePlus works exclusively with the world's leading MDM platform, VMWare AirWatch, to provide customised, time-saving, risk management solutions.
VoicePlus designed an AirWatch environment for the HTC Fleet including:
Creation of organisational groups for each State
Configuration of AirWatch Device Profiles for each user
Provisioned security policies
Deployed AirWatch Secure Launcher
Deployed Electrolux custom App
VoicePlus also set up a Loan Phone pool so that any device which becomes faulty can be "hot-swapped" on notification.
Within NSW the replacement device is delivered within 24 hours and elsewhere within 48 hours.*
Ongoing support is provided by the specialist VoicePlus EMM team wtih a dedicated phone line for enquiries.
*Delivery to remote or regional areas may take longer than 48 hours.
---
Related Blogs