One absolutely guaranteed reason you need to invest in mobile cost control is that your mobile costs keep rising - and you're not sure why.
There's four more signs that shout "you need mobile cost control" and each can have serious consequences for your business.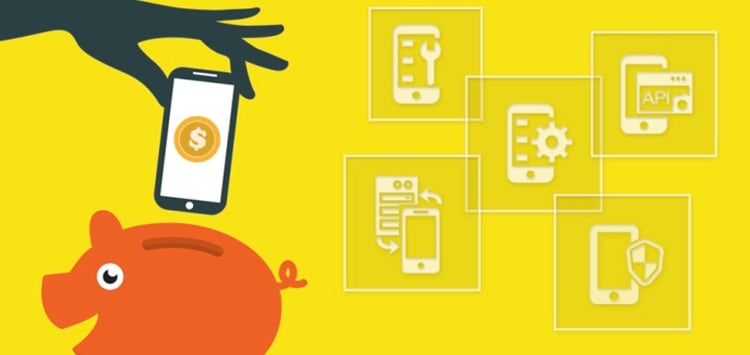 Real Life - (not made up) - Actual Incidents
One employee, without warning, had a bill that skyrocketed 4000%, from $48 a month to $2,000 a month
Just 10 employees were using 80% of the company's data allowance
An employee had left the company 2 years earlier but was still using the company phone
One mobile service had no use for 6 months but no one knew where the phone was and the company was still being charged $80 per month
One user was entitled to 500MB of data, but was using 12GB a month

These are all real life scenarios that VoicePlus has uncovered from our existing customer bills over the past 6 months. All are symptoms of a business that does not have control of its mobile fleet.
Signs you should invest in Mobile Cost Control
1. Your costs keep rising, and you're not sure why
Can't get more obvious than this. If your costs are rising there could be any number of reasons why. Some of these reasons could be completely justifiable, and others...might need some remedial action.
Having complete transparency about your mobility costs means interpreting the billing data to obtain a 'big picture' trending view and being able to drill down to the detail to establish where costs are occurring and why.
2. You're not really sure who is spending what
This is not only about knowing who is spending the most and what on. It is actually more important to know who is spending nothing!
Almost without exception every large business that VoicePlus works with, has been found to have services which are attracting monthly fees but which are not being used.
In order to have visibility around who in your business has what mobility costs, you will need to have specific reporting that looks for this data:
no use
low use
high use
use outside of contracted allowances
excess charges
3. You're not really sure who has what
To have a level of confidence in who has what mobile device, you will need to have a robust and accurate Asset Register. Most Australian businesses do not. The #1 reason that companies lose track of mobile assets is staff turnover. With turnover running at an average of 14-20% per annum, it does not take long for the ownership of devices to become muddled. This can also compromise cost allocation.
4. You want reassurance that your bills are accurate
You've negotiated a great rate with Telstra, Optus or Vodafone, but how can you be confident that you are being billed accurately.
According the research consultancy, Gartner:
"Up to 85% of company telecom bills are paid without any audit being undertaken."

"A staggering 80% of telecom bills include hidden charges or incorrect billing."
5. No one takes any notice of your Mobile Phone Policy (if you have one!)
If no one is taking any notice of your Mobile Phone/Device policy, it is because it is not enforced. But you can't enforce a policy if you have no visibility of employee mobile behaviour. Cost control processes will provide visibility and insight into some behaviours. Then it will be up to you to decide what to do about it.

What is the fix?
There are several elements that go towards gaining control of mobile costs. These are
As a minimum benchmark, VoicePlus offers its Mobile Insights product which provides a detailed monthly report based on your actual mobile use and costs, as well as a consultancy service to explain the analysis and provide insights about what action needs to occur to address issues.
For a comprehensive answer to mobility cost control, VoicePlus offers its Atrium Managed Mobility solution. Atrium is the only Australian MMS provider to have been recognised by global research consultancy, Gartner.
Reap the Rewards
It is difficult to gain visibility of mobile costs, and even more difficult to then act on the findings - but the rewards are great.
On average Australian companies with who invest in mobile cost control strategies save between 10-15% of their monthly mobility bill.
---
Related Blogs
| | |
| --- | --- |
| | VoicePlus solves enterprise mobility challenges. We are a managed mobility service provider delivering cost savings by automating and securing mobility for Australian business. |