Mobile management has traditionally fallen into the lap of the IT department for many Australian businesses. Yet so many mobility tasks are not really IT…
Is outsourcing mobile management the answer for the time-poor IT department?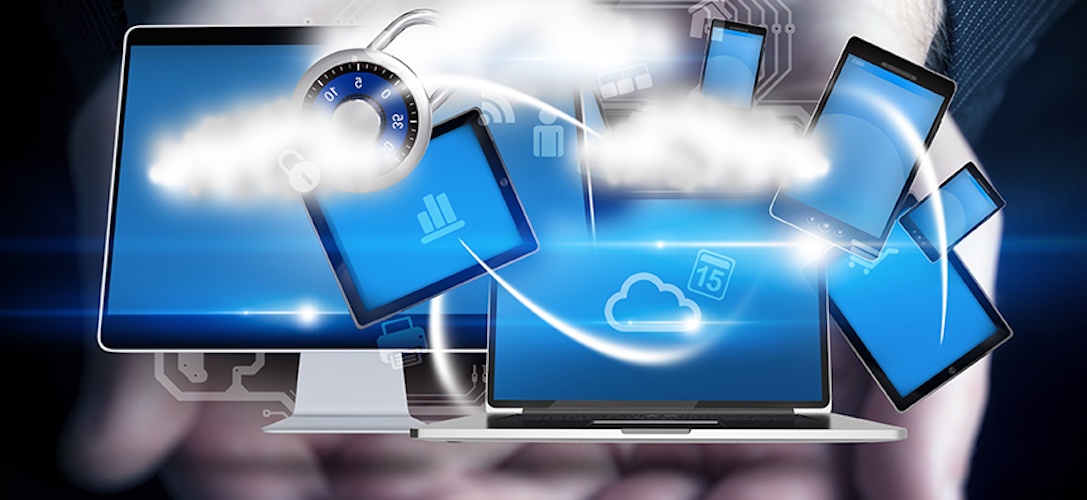 Why is IT responsible for Mobile Management anyway?
IT inherited responsibility for mobility management as an accident of history. When corporate mobility was in its infancy IT was required to ensure that corporate email could be received on those first Blackberry devices.
As mobility grew at a phenomenal rate and senior management wanted the latest devices and conveniences, IT was at the forefront of making it happen.
However, at some point along the journey, mobility management became so much more than jsut hardware and software.
Mobile Management is not really IT!
Many of the processes included in MMS are not really IT at all - ordering and provisioning devices, connecting and cancelling telco contracted services, recycling devices when employees leave, repairs, end-user support, and then there is the whole financial analysis and telecoms expense management sector.
8 Reasons to Outsource MMS
1. Free Up IT Resources - hand it over or plug the gaps
The simple reality is that most Australian businesses in 2016 are barely keeping pace with the requirements of managing their current telecoms portfolio. Companies simply don't have the expertise or resources to do it all themselves.
MMS providers can deliver a full-service online environment to manage all operational mobility requirements. Alternatively, MMS providers can deliver modules to help IT departments plug their knowledge or resource gaps – such as telecom expense management (TEM), mobile device management (MDM), asset management, procurement and provisioning, help desk, or telco carrier services.

2. Expertise - keeping your head in the game
We've said it before and we'll say it again – mobility is not really IT! Well at least that is how many IT specialists feel. Few IT departments have developed mobility expertise, and even fewer view mobility as core to their business.
A MMS provider has made mobility his business and passion. Outsourcing MMS will give your organisation access to skills and experience that might otherwise be out of reach. A MMS provider will keep up with emerging technology, implement optimisation workflows, perform telco data analysis and consolidate findings to provide you with the high-level information necessary to help you make the important strategic mobility decisions.
3. Visibility of Costs
It is not uncommon for many Australian businesses to have limited visibility of their mobility costs.
A key outcome of MMS is detailed visibility into mobile costs. With the help of a MMS provider, you will gain visibility into total spend, as well as an understanding of how company employees use their devices. A MMS platform will monitor and communicate costs by individual or cost centre. This transparency acts an a continual audit with every employee's eyes on their bill.
4. Cost Saving - optimisation is the key ROI
Research consistently shows that enterprises spend less when they outsource mobility management.
And when it comes to cost saving strategies, optimisation programs are key. A MMS provider will have clearly defined optimisation programs for
mobile plans
mobile services
mobile devices
employee turnover
They will complete the reporting, provide the business analysis to identify savings opportunities, and then implement optimisation workflows. Finally they will report back to the business each month the activities they have undertaken and the value of the savings achieved.
5. Productivity - keep your employees working
Mobile devices are now critical business tools. Employees need to be always connected to protect productivity.
Managed mobility service providers bring to the table trained staff, industry-specific facilities and automation tools, to ensure that your users experience minimum downtime when their device needs to be replaced or repaired.
6. Security - a corporate responsibility
One of the key benefits of MMS is that the same corporate security procedures and protocols that are in place in your desktop environment can be extended to protect the mobile devices on your network.
A MMS provider has the processes and tools in place to manage mobile security, and also deliver operating system updates, mobile device management, mobile apps and content management.
7. Compliance - lead by example
An outsourced MMS provider with experience managing and securing mobile devices in compliance environments can become a trusted technology partner. They will work with in-house staff and external auditors to ensure that an organisation remains in compliance and avoids costly remediation.
You may also require your employees to comply with a specific mobility policy. A MMS provider will help you to develop a mobility policy that protects the business interests and that employees will adhere to.
8. Support - keeping the wheels spinning
At the end of the day we all like to talk to a human when we are looking for help. With the scope of mobility now so broad, IT help desk personnel can struggle to support growing populations of mobility users.
A MMS provider will be able to offer a comprehensive support model which includes multiple communication channels including
an online portal with live chat
customer care email
customer service phone line
business hour or 24/7 availability
A MMS provider will also have direct access to the telco carrier's network systems so that issues can be resolved quickly and directly, without having the double-handling of dealing with the telco carrier's support service.
Bonus Reason: Strategic direction - lead the way
MMS providers are incredibly knowledgeable when it comes to mobility, and that translates to valuable and sound strategic advice for your business.
You will know your own business inside out, but your MMS provider will know many other businesses and the strategic directions they are adopting. They may offer insights that you have not considered and have practical experience of the pitfalls and barriers you may have to overcome.
This post is a fraction of the information that you will find in our free ebook. Download it now!
---
Related Blogs