01 June 2022
Companies are now travelling overseas, and international mobile roaming is increasing. All Telecommunication companies have international roaming day passes or international roaming packs covering all major countries.
Australian companies must be aware that Australian Telecommunication Companies have allowed International Roaming on Airplanes using AeroMobile or other providers.
When your staff use international roaming on Airplane, these costs aren't covered by the current Day Passes, and we have seen the cost of up to $200 for Airplane Mobile International roaming cost.
How Does Roaming Work on Planes?
When you take your phone out of aeroplane mode, the phone tries to communicate with the nearest antenna of your home provider.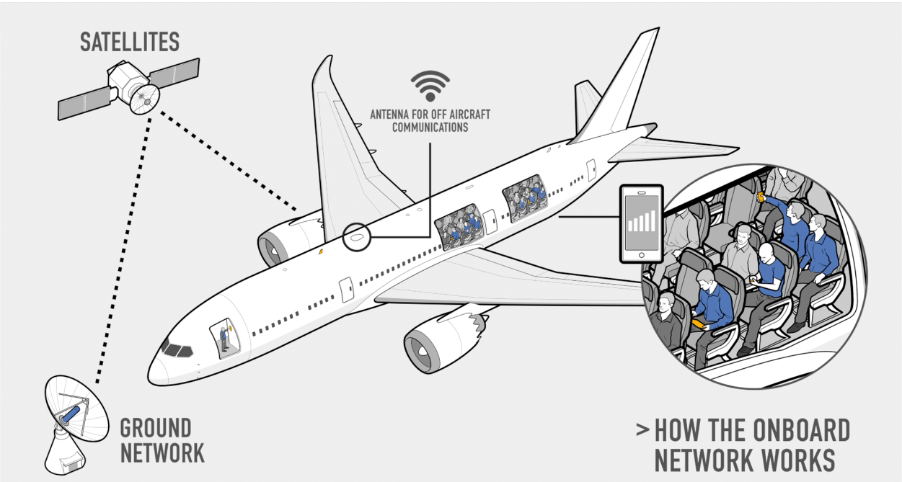 Ground antennas for 4G have a limited reach, so connecting with the ground network will not be possible when you are 39000 feet (11900 meters) in the sky.
However, like many modern aeroplanes have onboard WIFI, some have an antenna for off-aircraft communications like roaming.
This antenna connects with the satellite of the onboard roaming provider, which then relays the signals to its ground network.
The ground network uses your SIM card's IMEI number (International Mobile Equipment Identity – a factory-installed unique serial number with 15 digits) to see if your home provider has a roaming agreement with the onboard roaming provider.
When all is confirmed, you can use your device like you are on the ground – you can browse, text, and even call while up in the air.
How Much does it Cost?
When you use the AeroMobile network inflight, international roaming rates will apply. Pricing is always set by your mobile network operator and will vary between mobile network operators. These charges will be billed to you directly by your mobile network operator.
The AeroMobile inflight network is not available on every flight.
To check that you can access this service, you must ensure that roaming is enabled on your device and that your mobile network operator is supported on the AeroMobile network. Your mobile network operator sets the cost of using the AeroMobile service inflight. International roaming rates will apply
Airlines that Support Mobile International Roaming
Aer Lingus
Air Belgium
Asiana Airlines
Biman Bangladesh Airlines
Cathay Pacific
Egyptair
Emirates
Etihad Airways
Eva Air
Ita Airways
Kuwait Airways
Lufthansa
Malaysia Airlines
Sas Scandinavian Airlines
Singapore Airlines
Swiss
Tap Air Portugal
Turkish Airlines
Uzbekistan Airways