VoicePlus

has an exciting opportunity for

a technical sales account manager with a strong knowledge of fixed and data services to take the lead in our SMB sector.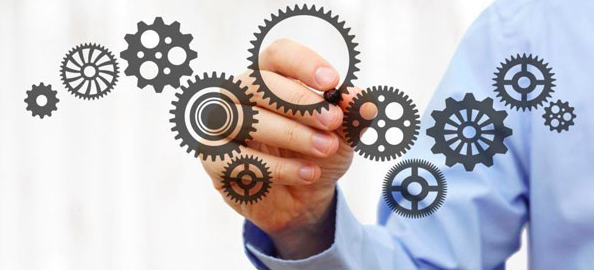 Do you like to share?
We have an existing portfolio of SMB customers in need of some TLC - Technical Leadership & Collaboration.They are looking for you to share your technical knowledge, provide leadership in developing effective solutions, and collaborate to reach a positive outcome.
This role will be awarded to a person who loves to get out of the office and meet with our customers, delving into their business telecommunications systems and finding ways to deliver great end user experiences.
Passion for Telecommunications, Fixed and Data Services
Please do not apply unless you have knowledge and experience in Telecommunications, particularly in the Fixed and Data services space. We need someone who has:
Sales technical knowledge of fixed services and data solutions including NBN, ADSL, IP Services, complex data and networking

Knowledge of Telecommunication solutions

Knowledge of Phone systems (LG, Aria, IPECs, Cisco)
General knowledge of IoT solutions and MDM platforms
General knowledge of Office 365 and similar product offerings
Detailed knowledge of Telstra products is an advantage
We figure you need this knowledge to be able to sell in this space. We need someone who can BOTH talk the talk and walk the walk.

Pretty damm good at project management too
Let's face it...to be an effective account manager you need to have structure, attention-to-detail, and the ability to drive to results. Similar traits are required of project managers and we need this role to be pretty good at that task too. We have a nationwide project ready to roll right now that we want this position to take ownership of it and ensure it is delivered to plan.
Heaps of Help
This job is definitely for a self-motivated, independent worker. You will have the freedom to run your own race but you will also have a great support crew. Helping you to achieve your sales KPIs are two fulltime Fixed Service specialists, an IT Services team of 4 people, and a digital marketing specialist.
You will be a member of our sales team and report to the Sales Manager, but you are the lead in the SMB space and get to set your own agenda (well so long as you achieve the results).

The Perks
We have a great office in St Leonards which is handy to arterial transport links. You will be expected to get out visiting customers so we provide you with a car allowance and the usual tech tools of trade.
You will have account management responsibilities so we will supply you with a base package of $80,000 including super and car allowance, but will also give you a sensible sales target which when you achieve will increase your earnings to $110,000 pa.
Our business culture encourages innovation and collaboration. We value flexibility and respect family responsibilities. You will always have a space to call home at our office but we are also ok with remote working.
We encourage our employees to set goals, chase dreams and we offer personal development and training to support everyone getting to where they want to go.
---
Related Blogs
Coca-Cola Amatil praises VoicePlus customer service
VoicePlus is only Australian vendor cited in 2017 Gartner Market Guide
VoicePlus growth means move to new larger premises
Half of us are checking our phones within 15 minutes of waking up