VoicePlus has outgrown its current premises and will be moving to a new larger standalone business unit on 4 August 2017.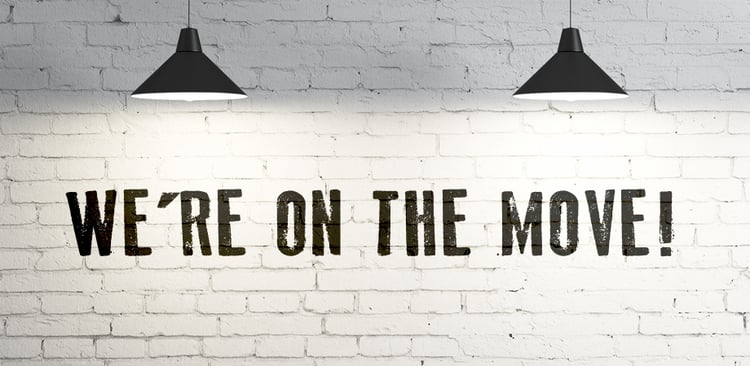 VoicePlus relocates to custom-designed premise
On 7 August, VoicePlus will open in new bigger premises to accommodate our business growth.
The move to a new three-level custom-designed building will provide extra space needed for the expansion of VoicePlus professional services.
The ground floor will be a reception area; dispatch, warehousing and IT staging. The second floor will house the VoicePlus IT and EMM specialists, and business analysis; while the top floor will be the home of the customer service helpdesk, finance, sales, marketing and management.
OUR NEW ADDRESS WILL BE:
UNIT 4
6-8 HERBERT STREET
ST LEONARDS NSW 2065
Managed Mobility Service drives growth
A key reason for our growth is the expansion of our professional services, says Managing Director, Michael Giffney.
"We have evolved from being a Telstra mobile dealer to becoming an internationally recognised Endpoint Management company. Our capabilities have expanded to Telecom Expense Management, Managed Mobility Services, Enterprise Mobility Management, and connection solutions for all endpoint devices.

"We are working with a growing number of customers and handling thousands of mobile devices. We need more space for our people, our equipment, and our warehousing."
VoicePlus first moved into Managed Mobility Service when it partnered with Coca-Cola Amatil in 2009 to develop the Atrium MMS solution. Atrium has now been adopted by other enterprise companies such as:
KONE
Compass Group
CNH Industrial
VoicePlus has also expanded into Enterprise Mobility Management and Unified Communications. We have a specialist EMM team providing AirWatch and Microsoft Intune design, management, security and management. We also have a 4GX Micro-site solution and a Rapid Router solution.
Australia's leading Telecom Expense Management Provider
Global research company, Gartner, has selected VoicePlus as the only Australian company - and one of 15 vendors worldwide - to make its global Market Guide: Telecom Expense Management Service, 2017.
The guide was published by Gartner UK-based analyst, Lisa Unden-Farboud and Sweden-based analyst, Katja Rudd on 17 May 2017.
TEMs is a component of VoicePlus Atrium Managed Mobility solution.
The Gartner Market Guide reported two key findings:
Gartner has seen a 45% rise in end-user enterprise enquiries about telecom expense management in the past year.
Many TEM vendors are extending their scope from fixed and mobile into managed mobility.

---
Related Blogs