CASE STUDY: Deploying a mobile device for use at a gas-processing facility where any spark could be catastrophic was an interesting challenge for Australian managed mobility vendor,

VoicePlus.


The Challenge: not to blow up the plant with a stray spark
The client operates maintenance for LNG facilities on islands off the coast of Western Australian. A rotating maintenance crew required a mobile device that would be used to record service records for the maintenance of equipment at the plant.
The device would need to allow multiple users to access it, but be locked down to the specific tasks.
For safety reasons the device would need to be sealed in a case with a global safety certification to eliminate the possibility of the device emitting any spark which would be an obvious hazard.
The Solution: super safe cases and smart Intune profile configuration
The device chosen was an Apple iPad. VoicePlus sourced 140 iPads and enrolled them into the Apple DEP program.
A Microsoft Intune profile was then configured with a kiosk set-up to allow for multiple users. The device has very limited User Authority.
VoicePlus then shipped to the iPads to the United States where they were encased in an "intrinsically safe" globally certified ATEX rated cover, each costing close to A$4,000. Once encased, the devices could not be re-opened to adjust device settings.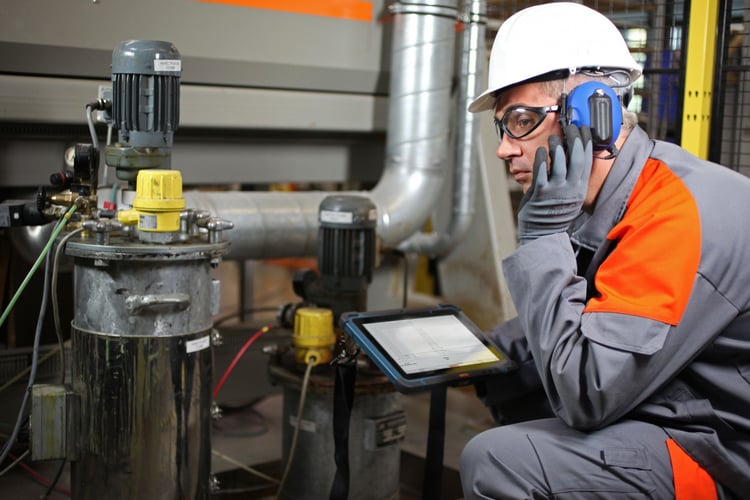 The encased iPads were shipped back to the client for final sign-off and end user training, before being deployed to the end users on site.
VoicePlus managed the project end-to-end in a 4-week period, and provides ongoing mobile device management through the Microsoft Intune platform.
VoicePlus CTO, Phill McSherry said the main challenge was ensuring the MDM solution met the client's usability requirements and also the safety standards enforced at the plant, all the while knowing that once the devices were encased, they could not be re-opened.
"Once the devices were encased the home button was lost to the user. Part of the configuration was to enable a virtual home button. The profile also prevented users from installing applications and browsing the web."
©VoicePlus 2019. All rights reserved.