Moving from the mobile to the deskphone and back again has been a disjointed experience for employees - until now.
Telstra has claimed an Australian-first with the launch of
'Liberate', a solution to unify mobile and fixed line technologies.
Business mobile overtakes fixed line
Employees are using mobile devices as often - or more often - than their desk phones.
According to GlobalData research, for every fixed line in business, there are 2.4 mobile lines. In addition, employees are also relying on personal devices and consumer technology to communicate.
The reality of this practice has been a mixed bag for business. Yes it's great that their employees are more accessible wherever they go, but there has been some downside for service quality, and customer experience.
These issues include:
two separate voicemails - one on the mobile, one on the desktop

lose of corporate branding as calls from the mobile device present personal details of No Caller ID

business and personal calls | business and personal apps sharing one device

remembering to re-route calls from desk to mobile device

Liberate your Workforce
The Liberate capability integrates traditional fixed and mobile channels at the network layer.
Telstra executive director of global products, Michelle Bendschneider, said Liberate was developed to overcome the complexity of workplace mobility for business.
"We know that business customers are increasingly using their mobile phones as a key communication tool for work. Workplaces are moving towards a mobile-enabled environment with increased BYOD adding to complexity.

"Whether you are a midmarket customer or a large enterprise, with Liberate, employees can answer fixed line calls or messages on the go, and present their fixed line when calling from a mobile device, which will significantly improve customer experience and service."
How Does It Work?
Liberate integrates fixed and mobile channels at the network layer rather than via an application. Telstra has claimed an "Australian first" with the convergence capability occuring natively in the Telstra network.
"Roughly 72 percent of businesses with over 500 employees are either implementing or considering workplace transformation. We are the only company in Australia to offer customers the capability to connect securely, reliably and in more places with two world-class networks natively converged."

"This means the capability is available directly on the device rather than installed via an over-the-top application," she emphasised. "A Liberate trial is already underway with one of our major strategic customers, and we are looking forward to begin implementation with other customers in the months ahead."
Liberate is available to Telstra's business customers with both a fixed and mobile service,. as a "clip-on" service that will be made available through telco bundles and mobile plans.
The product is part of a campaign by Telstra to deliver a suite of next generation unified communications technologies, targeted at its enterprise and government customers to enable them to better respond to market shifts around workplace mobility and to step up their customer experience efforts.
Key Features
A few of the key features of Liberate are:
ability for your employees to answer an incoming call whether they are in the office at a desk phone or out on the road on mobile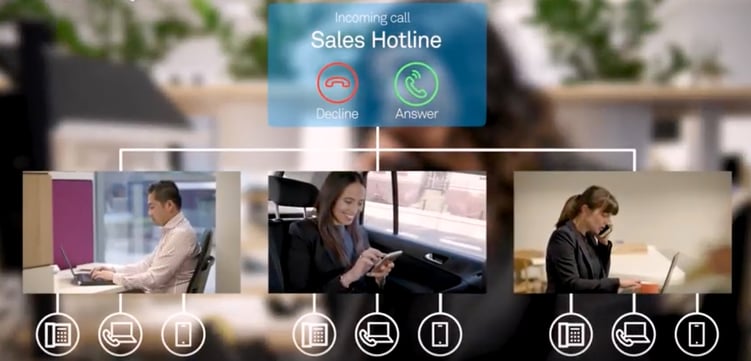 ability for employee to 'switch' their mobile between personal and business Caller ID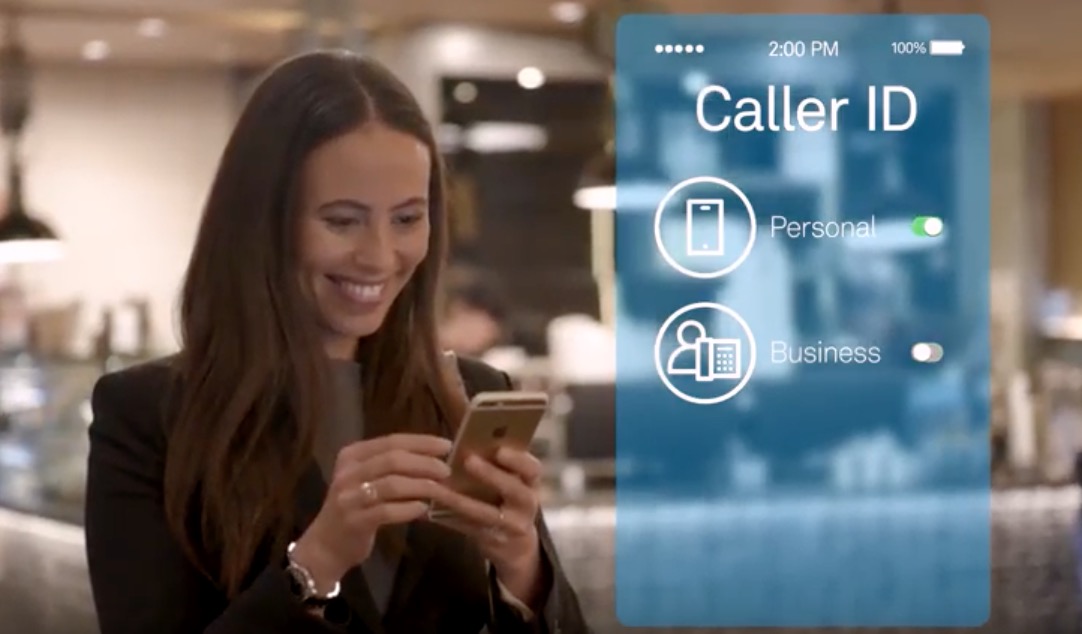 ability to display corporate Caller ID on the mobile device when making calls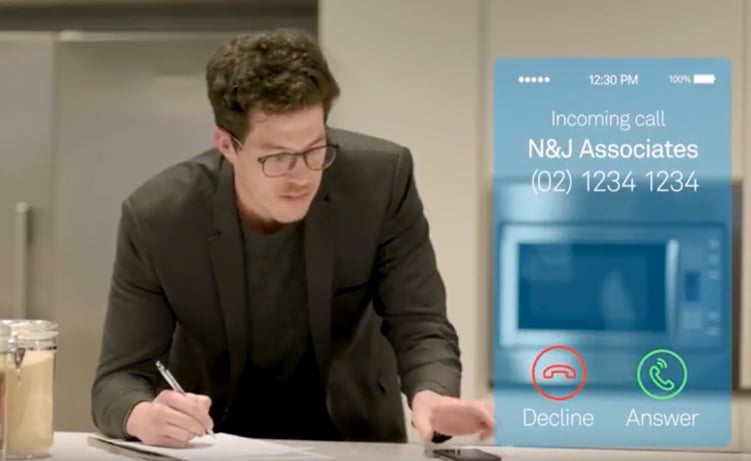 one voicemail across desk phone and mobile devices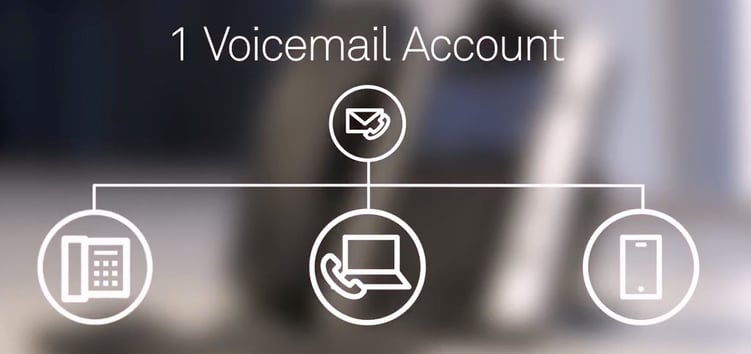 Overview of Features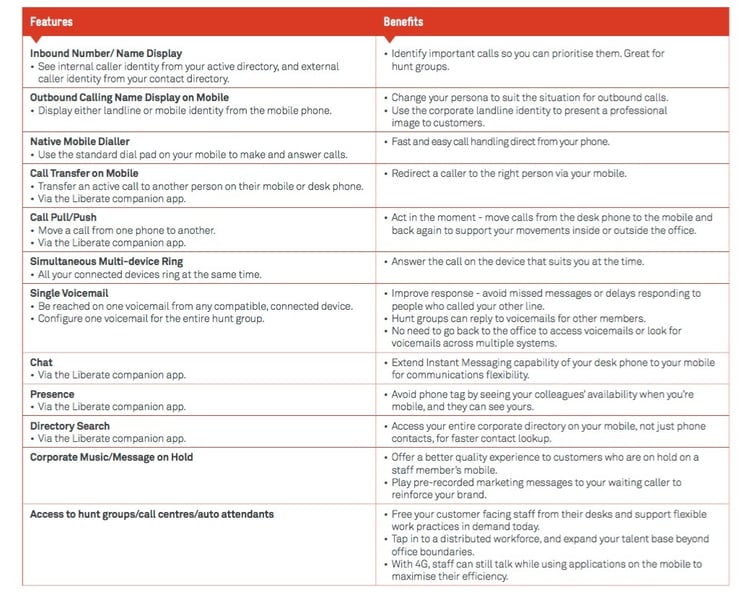 ---
Related Blogs