Mobile access to the internet overtook desktop use in late 2016. Now in the first quarter of 2017 Android has become the most popular operating system on the internet, overtaking Microsoft Windows for the first time.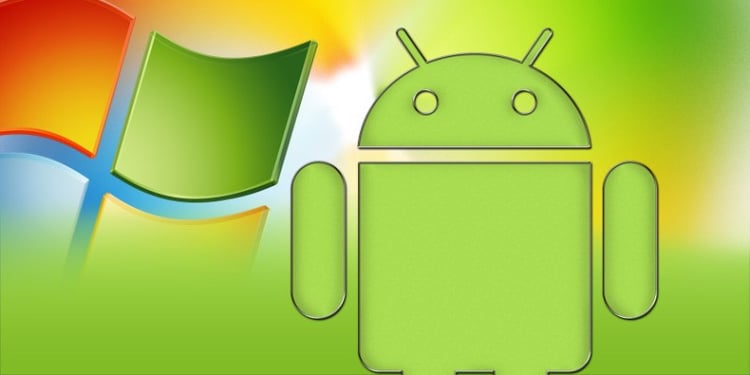 Mobile is as important, if not more important, than desktops when it comes to the internet and apps.
Irish web analytics company, StatCounter, found Android now accounts for a larger share of internet usage than Windows for the first time.
During March 2017, Android users represented 37.93 percent of activity on StatCounter's network versus 37.91 percent for the Microsoft operating system.
While touted as overtaking Windows, the gap is currently so small that it is more of a convergence than a take over. But the writing is on the wall and it has been for the last three years, as the chart below shows.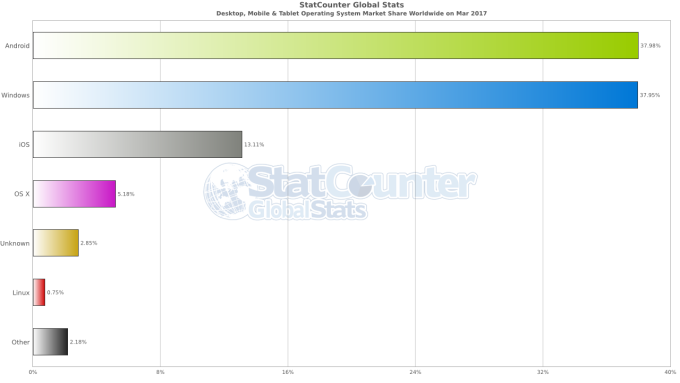 StatCounter based its findings on 2.5 million websites that it says generate more than 15 billion monthly page views.
"Milestone in Technology History"
"This is a milestone in technology history and the end of an era," said Aodhan Cullen, StatCounter's CEO.

"It marks the end of Microsoft's leadership worldwide of the OS market which it has held since the 1980s. It also represents a breakthrough for Android, which held just 2.4 percent of global internet usage share only five years ago."
Smartphones grow, desktop declines
The trend towards Android and away from Windows has been evident for some years but it has been exacerbated by the growth of smartphones and decline of the desktop.
Worldwide PC sales have declined for the past five years to reach the same levels as 2008.
In contrast, sales of smartphones continue to grow, and Android is the operating system for most internet users worldwide. Growth is highest in emerging markets like India. There, Android accounts for upwards of 90 percent of smartphones. Growth is highest in emerging markets like India. There, Android accounts for upwards of 90 percent of smartphones.
Emerging Internet nations lead the Android charge
Emerging internet nations are accessing the internet by mobile device in far greater numbers than more established Western markets. The Statcounter report showed that mobile is the leading means of internet access in India (79 percent), Indonesia (72 percent) and China (57 percent). Desktop remains on top in markets such as the US (37 percent), UK (35 percent) and Germany (30 percent).