Microsoft has added 'Android for Work' to its Intune MDM platform with significant benefits for companies with Android fleets, or both BYOD and Corporate-owned devices.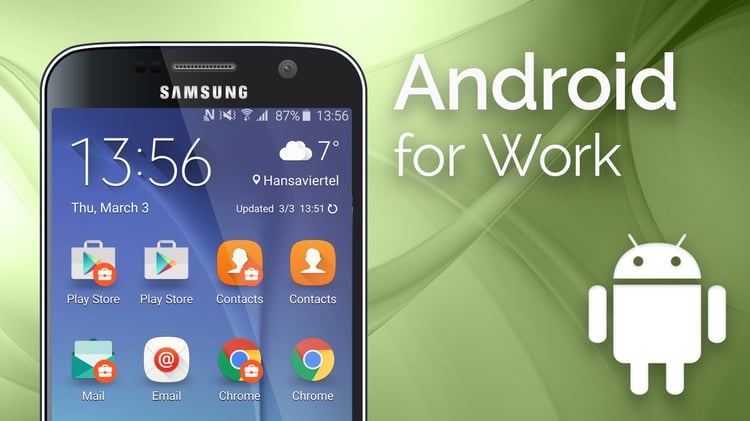 VoicePlus has 'Android for Work' capability
VoicePlus, Australia's leading managed mobility service provider, has added Android for Work implementation to its Microsoft Intune skill set.
VoicePlus EMM Engineer, Mathew Donnelly, says the addition of Android for Work makes Microsoft Intune a more secure option for Android devices, whether they are company-owned or personally-owned.
"Android for Work is the best practice in managing an Android EMM fleet. The end user experience is simplified and requires little to no input to achieve the same capabilities as an iOS device. An initial single sign-on with Intune, allows Android for Work to automatically create a gmail account and activate the user on the Play Store, silently pushing approved company apps and updates without end user input. This significantly reduces helpdesk calls."
'Android for Work' separates work from play
Enabling a work profile for Android devices allows organisations to manage business data and applications, while leaving everything else on the device under the user's control.
Administrators control work profiles, which are kept separate from personal accounts, apps, and data. By default, work profile notifications and app icons have a red briefcase so they're easy to distinguish from personal apps.
With work profiles, administrators have the ability to carry out some or all of the following actions:
Enforce settings and per-application restrictions for devices
Access, and delete work data in the work profile
Silently install and remove applications and certificates
Request a list of applications accessing work domain data in the work profile
Remotely wipe work profile data
Restrict what can be shared across personal and work profiles
Block screen capture in your work profile
View statistics regarding your managed account
Manage corporate access to mail server and internal data
Change your account password
Monitor network activity and location information
Domain administrators can view the following details about the device:
Model, serial number, and ID
Phone Number
Carrier
Operating system
Build Number
Kernel Version
Baseband Version
MAC Address
Language
Click here for more information about VoicePlus EMM capabilities
---
Related Blogs