Enterprise mobility will continue to grow and become more complex to manage during FY19, impacting on expenditure and resource allocation.

As we enter FY19, how are your telco mobility costs stacking up?
If costs have continued to grow over the past 12 months now is the time to take stock and plan for FY19, as this trend is not going to go away.
Mobility use cases continue to grow in 2019
The ways in which we use mobility will continue to grow and expand in 2019, and the associated costs will need careful auditing, optimisation and control.
In Australia in FY19 we will
move closer to

the decommissioning of 3G and the arrival of 5G
see the rise of IoT connectivity and use cases move to the mainstream
experience a surge in conversational interfaces that will further personalise our mobile experiences
increasingly use mobile wallets instead of bank cards
expect seamless connectivity where ever we go and whatever we do
find new ways to incorporate connectivity, automation and AI into business processes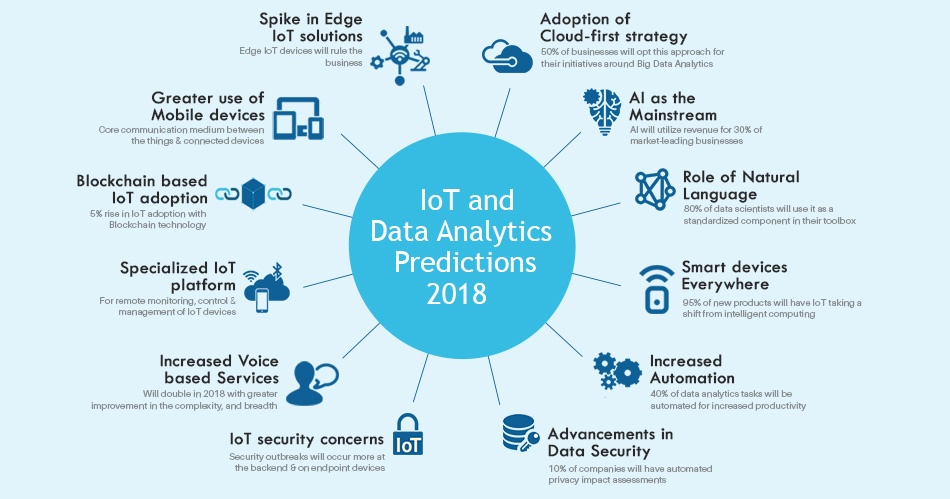 Source: Saviant IT Consulting
What to do about escalating mobility costs?
Step 1: FY18 benchmarking
The EOFY is a sensible time to put your Mobile Management practices and telco expenditure under the microscope.
You can't set cost control targets for the year ahead if you don't know what your current costs are – in detail.
Start by benchmarking your FY18 expenditure to gain an understanding of
where costs were incurred
where immediate savings might be achieved
where there is a lack of visibility of costs
Sound like a difficult time-consuming task? It doesn't have to be.
At VoicePlus we will provide a no obligation review of your expenditure based on your monthly telco bill. Our team of experienced Business Analysts will be able to provide an breakdown of expenditure and immediate insights for cost saving strategies in FY19. Or download the eBook: What to do when management says: cut mobility costs
Step 2: FY19 Cost Optimisation
Once you've audited your FY18 expenditure, the next step is to identify and implement mobile cost optimisation strategies to control costs in FY19.
But what exactly does cost optimisation mean in relation to mobile management?
Mobility - or endpoint - cost optimisation strategies can be applied to mobile devices, telco services, and telco plans.
Device Optimisation
Device optimisation ensures that devices are assigned to an owner, tracked, secured, retrieved, redeployed and retired. With staff turnover running at an average of 14-20% annually, up to 1/5th of the mobile fleet could change hands - or walk out the door - in a 12 month period. It takes no time for the Asset Register to become inaccurate. A device optimisation plan - like that included in VoicePlus Atrium Managed Mobility Service - will provide a Device Retrieval and Redeployment Program. It will also provide visibility of duplicate devices, redundant devices, and lost devices.
Service Optimisation
A Service optimisation strategy will identify areas of waste from telco services and delivers a management plan to deliver outcomes. Common savings opportunities revolve around non-compliant use such as:
1900 numbers for gambling, competition hotlines, adult services
1300 numbers for directory services or premium messaging services
international roaming charges
Plan Optimisation
Plan optimisation can work two ways – the business can be paying for allowances that are not being used, or, individual services can be attracting excessive charges for usage which is not included in the plan.
In Australia it is most common for businesses to contract their mobile services to a network provider for a period of 24 months, especially if a mobile device repayment option is included. The business will take a "best guess" at the likely usage of each service type and match it to a contracted plan. Ensuring that each of the mobile services the business owns are matched with the most competitive telco plan is the point of plan optimisation.
In order to be successful with plan optimisation, the business needs to measure the actual usage of a service against the plan allowances that are being paid for. At VoicePlus, our plan optimisation analysis is based on proprietary reporting software developed to isolate anomalies and capture instances of excessive use and under-use. It will also analyse total mobile fleet usage to identify trend data.
Cost optimisation is one module of the Atrium Managed Mobility Service which has been recognised globally by research consultancy, Gartner in its 2017 Market Guide. Not sure what a managed mobility service offers, download this eBook: What is MMS?
---
Related Blogs