Mobility management has traditionally fallen into the lap of the IT department for many Australian businesses. Yet so many mobility tasks are not really IT…
Is the time-poor IT department the right team to manage corporate mobility or should it be allocated to Operations, Procurement, Finance or even outsourced?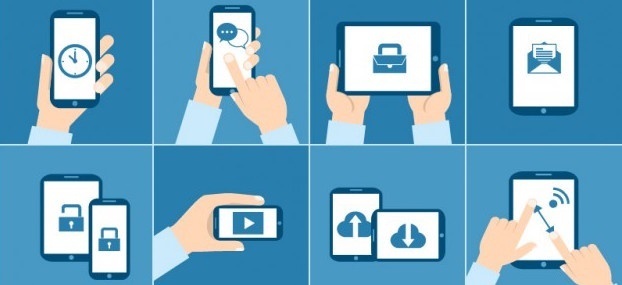 Why is IT responsible for Mobility Management anyway?
IT has generally inherited responsibility for mobility management as an accident of history. Initially when corporate mobility was in its infancy IT got involved in making sure that corporate email could be received on mobile phones. Remember these were dumbphones which still didn't have internet browsing!
As mobility grew at a phenomenal rate and senior management wanted the latest devices and conveniences, IT was at the forefront of making it happen. However, at some point along the journey, mobility became so much more than the management of hardware and software.
IT doesn't really want to know about mobility management
The difficulty is – mobility management is not really IT - and many IT departments deal with it under sufferance.
Ordering and provisioning devices, connecting and cancelling telco contracted services, recycling devices when employees leave, repairs, end-user support, and then there is the whole financial analysis and telecoms expense management sector. None of these tasks are really IT!
When a Gigaom Research IT Buyers Survey asked IT managers whether they were willing to outsource mobility management to a third-party managed mobility services (MMS) provider, the answer was a resounding, "get this off my plate!"
Those IT Managers surveyed said yes to outsourcing everything mobility - from ordering and provisioning devices, to connecting services, cancelling contracts, recycling devices when employees leave, plus all the configuration and support that happens along the way.
continued after eBook offer...

Mobility has moved beyond the scope of traditional IT
VoicePlus managing director, Michael Giffney, explains how mobility management has moved beyond the expertise of most corporate IT teams.
"In the beginning enterprises started managing mobile phones – particularly Blackberry – because of the ability to utilise push email. However over a short space of time, with the rise of the smartphone, the complexity of mobility grew at an alarming rate.
"Corporate IT tried to control the growth by locking down the mobile fleet to one or two handsets and a small range of tightly managed platforms. This was destined to fail as the smartphone became commonplace, the cost of web access dropped, the number of mobile apps sky-rocketed and employees demanded greater flexibility in their working arrangements.
"Nowadays corporate IT departments are having to deal with constantly updating mobile technologies, a plethora of smartphones, tablets and connected laptops; public and custom apps, and workers demanding the ability to work from anywhere. Added to that - almost everyone now has a corporate mobile phone with internet access, so the number of devices to manage has gone through the roof.
"Often the IT teams that have tried to do it all themselves are changing their minds, because doing it all yourself - telecom expense management, procurement and provisioning, repairs, user support, mobile device management, and add-ons to mobile device management such as content management and application management - is really difficult."
Operations, Procurement or Finance?
There is a case for each of these functionalities being responsible for managing corporate mobility - maybe as strong a case as there is for IT.
Operations
Procurement
Finance
What about outsourcing to a MMS Provider?
The simple reality is that most Australian businesses in 2016 are barely keeping pace with the practical requirements of managing their current telecoms portfolio.
It may be scary to turn mobility management over to a Managed Mobility Service provider, but many companies simply don't have the expertise, resources or inclination to do it all themselves.
Outsourcing will free up internal resources to focus on the core business. A MMS platform will automate and secure mobility as well as implementing optimisation programs to cut mobility costs.
VoicePlus is a Managed Mobility Service Provider. Our MMS customers include Coca-Cola Amatil, KONE, and Compass Group.
Find out more about MMS by downloading this free eBook: