In a relatively short number of years, the smartphone has evolved to a point where many consumers think it can't possibly improve much more.
Apple's launch of the iPhone SE earlier this month would seem to back this view. The lastest iPhone did not bring anything new to the table.
However research director at Gartner, Roberta Cozza, does not share that view.
At the Mobile World Congress in Barcelona last month, she pinpointed three trends for the further evolution of smartphones in 2016:
Smartphone features will focus on Internet of Things, biometrics, augemented reality (AR) and virtual reality (VR)

Basic and low end smartphones will take off in emerging markets

Chinese smartphone players will grow market share
Features focus on IoT
Consumers are increasingly living in a "device mesh" environment, where they own multiple devices and use a combination of them that better fits the situation they are in.
In 2016, smartphone vendors will focus on new bundles of sensors and enhanced connectivity standards to support the role of the smartphone as the central hub for Internet of Things scenarios such as the connected home and smart workspaces.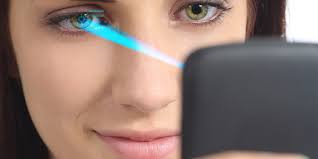 Biometrics
Biometric technologies will go beyond fingerprint and increasingly use voice, facial recognition and other modes to enable authentication. In the future, this will expand to solutions, which by gathering and assessing sensor and biometrics data - such as facial expression or voice intonations - will detect human emotion, and on that basis wil trigger a specific response or advice to give to the user.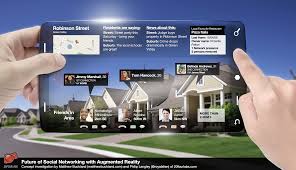 AR & VR
Immersive experiences such as augmented reality (AR) and virtual reality (VR) capabilities are expected to be another key theme in 2016. For example, Samsung Gear VR already uses a smartphone as a portal for VR experiences, and Gartner expects continued development of this more mainstream approach together with the consumption of 360-degree videos.
Basic and Low-End Smartphones take off in emerging markets
During the next five years growth in the smartphone market is expected to come mostly from emerging markets.
"Basic and lower-end smartphones will account for two-thirds of smartphone sales by 2019. In the same year, only 20 percent of smartphone sales will come from mature markets."
Indian and Chinese manufacturers have already seen increased demand for affordable smartphones in their regions, with brands such as Micromax, Xiaomi, and Huawei taking advantage.
There remains an opportunity for mobile manufacturers to penetrate the lower-tier segments in some geographies, particularly emerging Asia/Pacific, as users aspire to shift from feature phones to smartphones.
Chinese smartphone players will grow market share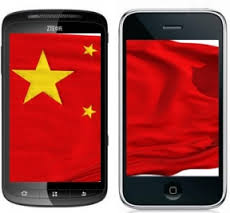 Chinese smartphone players will continue to gain share throughout 2016. They will capitalize on demand for mid-range to lower-end smartphones in emerging markets and look to expand outside China.
Cost advantage will allow Chinese manufacturers to promote affordable but more sophisticated mid-tier offerings, while increasing their brand awareness.
To improve margins, Chinese vendors need to break through the premium smartphone segments to address replacement buyers who have bought iPhones and other high-end Android smartphones in the past, in both developing and mature markets.