Westpac is trialling a new technology-led working environment in Melbourne and Sydney.
Known as WorkSmart some key features of the design are:
no designated desks or workspaces

the WorkSmart App on the employee's smartphone gives visibility of other employees, and what spaces are in use and by whom

a variety of workspaces including one-person focus booths, standing desks, two-person informal spaces, quiet rooms, and project team "create tables"

room booking technology with touchscreen panels located outside every meeting room door. Staff confirm their booking by scanning their employee ID card at the start of the meeting - if a card isn't scanned within ten minutes after the booking starts, the staff member loses the room




employees assigned a locker for storage encouraging paperless activity
The WorkSmart trial is a response to a 2012 study of how staff in Westpac's CBD sites in Melbourne and Sydney were approaching work.
It found 50 percent of desks in each building were unoccupied at any one time.
Westpac then considered trends in the workplace and surveyed its employees to find out how they wanted to do their job.
Eighty-three percent of Westpac's 45,000 workforce said they wanted flexibility within their workplace within three years.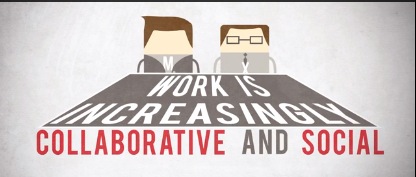 Watch the Westpac Corporate Video Here
Under WorkSmart, Westpac employees operate from a a choice of a Toshiba or Lenovo laptop, and a bring-your-own iPhone or Samsung, or the provisioned Nokia Lumia 635.
One of the biggest choices Westpac had to make was around the smartphone offer, wrote Allie Coyne in IT News.
Westpac had initially planned to replace its BlackBerry phones with the Samsung Galaxy Ace 3. But after piloting the Ace and the Lumia 635 (along with BYOD for Apple and Samsung) it was decided the Lumia was a better option.
"Given the popularity of iPhone and Samsung devices, we were all very apprehensive about how Windows Phone would be received," Westpac CIO of Innovation delivery online and mobility, Dhiren Kulkarni.
"But surprisingly people liked it. We've got 7000 people now on them in Melbourne and Sydney. Windows Phone does everything iPhone and Samsung mobile phones are expected to do."
"A large percentage of our employees are surprisingly either first time smartphone users or BlackBerry users,' Dylan Ferrie, senior manager of the WorkSmart program, said.
"So when you take away their BlackBerry and give them this, they are amazed. It's not an iPhone, it doesn't pretend to be an iPhone, but it does give users two days' battery life with some really nice native Windows features."
The Lumias will over time be handed out to Westpac's entire 45,000-strong workforce.
Read more: http://www.itnews.com.au/Feature/402623,how-the-200yr-old-westpac-is-trying-to-behave-like-a-start-up.aspx#ixzz3aSLsHggH
Credit: IT News Allie Coyne on Apr 14, 2015 6:25 AM