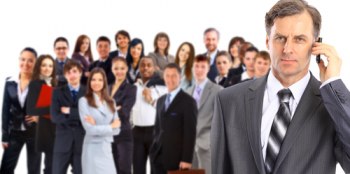 The bank's WorkSMART program, aims to bring about a complete overhaul in the way Westpac staff work.
Under the One Phone' initiative every staff member will have a single mobile telephone, one phone number and one voicemail account.
Nearly all Westpac Group staff will be provisioned a Samsung Galaxy Ace 3 smartphone. Staff can alternatively choose to bring their own device from a list of supported high-end devices which includes Apple iPhones, Samsung Galaxy 5s, Galaxy Notes.
Westpac's fleet of legacy desktop and notebook computers will be gradually phased out, with Westpac and St.George staff standardising on a Toshiba Ultrabook running Windows 7.
The broader vision is for Westpac staff to embrace an agile way of working
VoicePlus Managing Director, Michael Giffney, predicts many more enterprise businesses will reassess their telephony needs and move towards technology solutions which deliver a more agile and mobile workforce.
"Mobility is common-place across consumer experience, so being tied to a fixed phone and desktop computer in the workplace, can be unnecessarily limiting for many roles. I am certain the initiatives Westpac is introducing will be replicated across a wide range of enterprise business in 2015."
For Westpac, the move is an expansion of a trial of activity-based working that has been running on Level 9 in Westpac's Kent St, Sydney office.
Westpac has swapped out the concept of assigning employees a desk and will cluster teams in zones. Staff will be assigned a locker and a location-aware mobile app to help them find each other.
Staff can emulate the desktop experience by plugging their laptop into a stand attached to an external 23" high definition monitor, keyboard and mouse.
The bank has standardised on a range of Microsoft applications including OneNote and Sharepoint (for meetings and shared documents) and Lync (for instant messaging), and is kitting out its refurbished offices with new audiovisual systems for seamless video conferencing across the group.
Under 'One Phone' policy, mobile phones will become the primary telephony solution
A note from Westpac COO of technology Les Vance and acting CIO Paul Spiteri to the bank's technology teams, viewed by iTnews, stated "Under One Phone, mobile phones will become our primary telephony solution."
Fixed handsets will be decommissioned and call forwarding services disabled across the entire group.
The One Phone' project prioritises user experience and collaboration above all other considerations, and represents the end of the line for the bank's long-running stance of provisioning new Blackberry devices to executives.
Staff moving into Westpac's new Barangaroo premises in Sydney and existing staff in Kent St and Kogarah will receive their devices in 2015.