Do you misplace your smartphone all the time? Leave it at a friend's house, in a car, or at the gym? Or is it on silent somewhere in the house and just can't be found?
No matter if you lose your Android phone or iPhone, these tools will notify you of its last known location and help you quickly recover your device.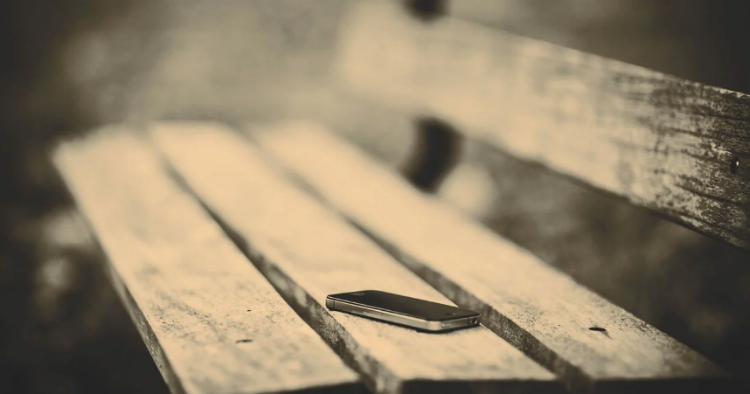 Before we get started here is the answer to some key questions:
Can I still find my lost phone if it's turned off / in airplane mode / the battery is dead?
This is a common scenario. Your phone is lost and its battery won't last forever or a potential thief might have turned it off. What now? Unless you work for the Australian Federal Police there is no way to get in contact with your device. It needs to have an active internet connection to send its approximate location. However, you can use your phone's location history to see where it was located before its internet connection stopped. For this to work, location history needs to be activated on the phone. If you didn't do that, you don't have another choice but wait and hope that someone turns it on and connects to the web.
Can I locate my device if someone changed the SIM card?
Even if someone puts a new SIM card into the phone, you might be able to locate it. Changing SIMs doesn't disconnect it from a Google or Apple account, which is a good thing. It means that tracking tools like Google Find my Device should still work. The only needed thing in this scenario is that your phone keeps an internet connection.
How to find an Android Phone
1. Google "Find my Device"
Requirements:
Your device is connected with your Google account.
Your device has access to the internet.
Allowed Find My Device to locate your device (turned

on

by default). This can changed in the Google Settings app.
Allowed Find My Device to lock your device and erase its data (turned

off

by default).
Find My Device is Google's official and easy-to-use tool to track your lost phone or tablet. The best thing about it is that you don't need to install an app to be able to track your devices. The only requirement is that your Android phone is connected to your Google account, turned on and connected to the internet. All you need to do is visit the Find My Device website while being logged into your Google Account. Once the site is loaded it will automatically try to track down your phone.
You can also locate the device by in Google Search using the phrase "where is my phone". Google displays a little map above the search results in which it will try to find your phone. Once found, you can let it ring by clicking on "Ring".
If there's no laptop around when you lose your device, you can also use someone else's phone to track it. Instead of using the mobile browser, you can also use the Find My Device app. You can sign in using the guest mode and your Google account credentials. Now you should be able to track your lost device, let it ring or wipe its data.
2. Google Location History
Requirements:
Your device is connected with your Google account.
Your device has or had access to the internet (before it was turned off).
Location Reporting and Location History need to be activated on your device (can be done in the Google Settings app on your device).
Unlike the Find Your Device tool, the Timeline feature of Google Maps doesn't actually focus on tracking down a lost phone. You can use your location data for many different things such as looking up past travel routes. However, it is also a good way to locate your phone. As mentioned, if your Android device is turned off, you can use the location history data to identify the last recorded location. This means, even if your phone's battery ran out you might still be able to find it.
3. Google Photos
Requirements:
Your device has access to the internet.
Enabled 'Backup & Sync' option in Google Photos.
Someone needs to take pictures with your lost device.
In case your device actually got stolen, you might be able to find it using the backup and sync feature of Google Photos. If you activated this option in the app, then all images taken with your phone will be uploaded to your Google Photos account. Why is that good news? Well, not just the image but also the location where it was taken is uploaded. Obviously, this only works if your lost phone has an active internet connection and if you gave your photos app the permission to use your location.
Visit photos.google.com and log in using your Google Account in which your Android device is logged into.
Check if any pictures were taken after your device was stolen.
If yes, then click on the image.
Now, click on the info icon on the top right corner.
In the appearing sidebar you can now see the image's information including the located where it was taken.
4. Samsung's Find my Mobile
Requirements:
Your device has access to the internet.
You need to have a Samsung account and your device registered with it.
Find my mobile needs to be set up on your Samsung phone (enabling remote controls).
If you have a Samsung device, you might be able to find your phone using Samsung's own tracking service 'Find my mobile'. For this to work, you need a Samsung account and registered your device before you lost it. Sign in to the Find my mobile website. Check the left sidebar and make sure that your device is connected to your account. Now, all you need to do is select 'Locate my device' in the sidebar and click on the locate button. If your device is online and remote controls is enabled, you should see its approximate location. Find my mobile also allows you to do other things such as locking your device, letting it ring with a message and wiping its data.

How to find an iPhone
1. Apple 'Find my iPhone'
Requirements:
Apple ID and password
Find My iPhone is set up on the iOS device or Mac you want to locate.
Apple Watch is paired with an iPhone.
The iOS device, Apple Watch, or Mac is online.
AirPods are out of their case and near one of your iOS devices. Any of your iOS devices can find the AirPods, but they must be paired with at least one of your iOS devices.

If you have Family Sharing set up, you can also locate a family member's device.
The easiest – and only way – to find your lost iPhone or other Apple device is to use the native feature called Find My iPhone. This app comes on every iOS device and displays a map to help you easily locate and manage your lost electronics. To fully track activity, however, you have to have access to another iOS device or computer with the Find My iPhone app.
While the missing iPhone is turned on, it will send data when connected to the internet, but if this feature is turned off, there may be no way to contact the phone. The phone can display a message while in communication with this software to contact the missing owner, and the data on the phone can be wiped remotely if needed. One great feature about the Find My iPhone software is it requires an Apple ID and password to reactivate this feature, meaning that thieves who have your device may end up not being able to fully use the device.
---
Related Blogs