We are attending the Gartner Symposium in the Gold Coast, from October 30 to November 2, to experience four days of insights on ten key themes:
Artificial Intelligence | Cloud | Cost Optimization | Customer Experience | Disruption & Innovation | Internet of Things | Leadership | People & Culture | Platform Economy | Security & Risk
VoicePlus cited by Gartner
Gartner has singled out VoicePlus as one of just 15 companies worldwide and the only Aussie vendor, to be highlighted in the Gartner Market Guide: Telecom Expense Management Services which was published out of the UK in May 2017.
Now, VoicePlus has been invited to make a submission for the 2017 Gartner Managed Mobility Service Magic Quadrant.
As far as we know, VoicePlus is the first Australian owned and operated vendor invited to participate in the prestigious global Gartner Managed Mobility Service Magic Quadant.
Would you like to meet up with VoicePlus at Gartner Symposium?
VoicePlus is Australia's leading managed mobility service provider.
Our Atrium Managed Mobility Service:
realises cost optimisation and service delivery outcomes throughout the telecom life cycle.
automates mobility tasks and reduces workload for internal IT.
delivers savings through Business analysis, Telecom Expense Management (TEM) and Optimisation programs
Atrium has a proven track record in Australian enterprise business with Coca-Cola Amatil, KONE, Compass Group, CNH Industrial, Weir Minerals, as well as a number of smaller businesses.
The VoicePlus MMS product was developed by VoicePlus in collaboration with foundation customer, Coca-Cola Amatil.
CCA adopted Atrium MMS in 2013 after trialling it for six months. One year later VoicePlus was named CCA Supplier of the Year for IT&T after achieving mobility savings in excess of AUD$1million for CCA.

Jason Blayney
Business Development Manager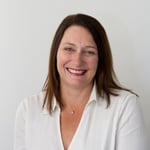 Michelle Lewis
Marketing Manager
---
Related Blogs