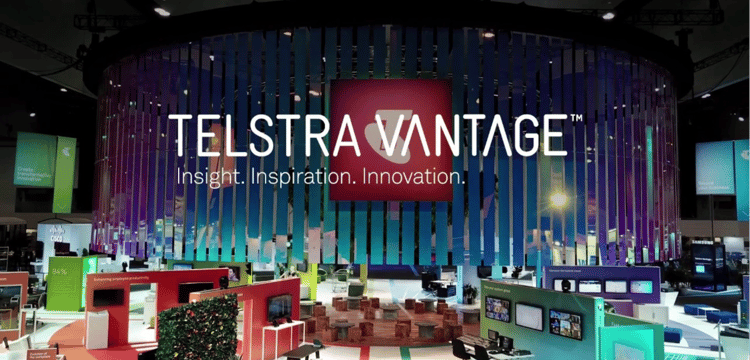 Telstra Vantage

™ showcases innovation
Held annually at the Melbourne Convention & Exhibition Centre (MCEC), Telstra Vantage™ is a showcase of innovative technology for business. The invitation-only event is hosted by Telstra and partners to inform and inspire Australian enterprise with innovative technology solutions.
New York Times best-selling author, Daniel Pink, will be a guest speaker at the event. Pink has recently released When: The Scientific Secrets of Perfect Timing, which explores the science of timing in our lives. Pink was chief speechwriter to former Vice President Al Gore. His TED Talk on the science of motivation is one of the 10 most-watched TED Talks of all time, with more than 19 million views.
Atrium MMS Solution cited by Gartner Research
VoicePlus will showcase the innovative Atrium Managed Mobility solution at
Telstra Vantage
™.
The Atrium Managed Mobility solution was cited by Gartner in its 2017 Telecom Expense Management Market Guide, for its unique hybrid SaaS and PaaS attributes.
VoicePlus is the only Australian-owned vendor to appear in the Market Guide; and Atrium Managed Mobility is the only Australian-developed product.
In 2016, Atrium MMS was also one of 13 independent TEMS vendors globally to be included in the Gartner white paper titled Competitive Landscape: Independent Telecom Expense Management Providers, 2016
Foundation partner: Coca-Cola Amatil
Atrium Managed Mobility was developed by Sydney-based vendor, VoicePlus, in collaboration with strategic foundation partner, Coca-Cola Amatil.
In the first 12 months of adoption by CCA, Atrium MMS delivered a seven-figure saving and earned VoicePlus the title of Coca-Cola Amatil IT&Telecom Supplier of the Year.
VoicePlus managing director, Michael Giffney, said the winning of the Supplier of the Year award, followed by inclusion of Atrium MMS in two Gartner research papers is a resounding endorsement of the vision of the solution.
"Atrium is a world class piece of managed mobility software. It runs really smart automated optimisation workflows which deliver on average 15% savings off the mobility bottom-line.

"It includes a TEMs service but also manages the full mobility lifecycle, takes the pain out of the day-to-day operational mobility requirements, provides outstanding support, and protects the integrity of mobile assets.

"It works closely with MDM platforms with visibility of several third party environments integrated with the Atrium platform. It also integrates with ServiceNow and Ariba.

"We are constantly improving and evolving Atrium. The scope is constantly expanding. Atrium has now manages all endpoint devices such as laptops, desktops, hand-held terminals, and vehicles."
What makes Atrium MMS unique?
It is easy to find players in the TEMS reporting and bill audit space; and there are many specialists in the EMM/MDM space. There are vendors who deliver mobile fleet management, and others who supply hardware and equipment.
Atrium Managed Mobility service encompasses all of the above disciplines in one platform.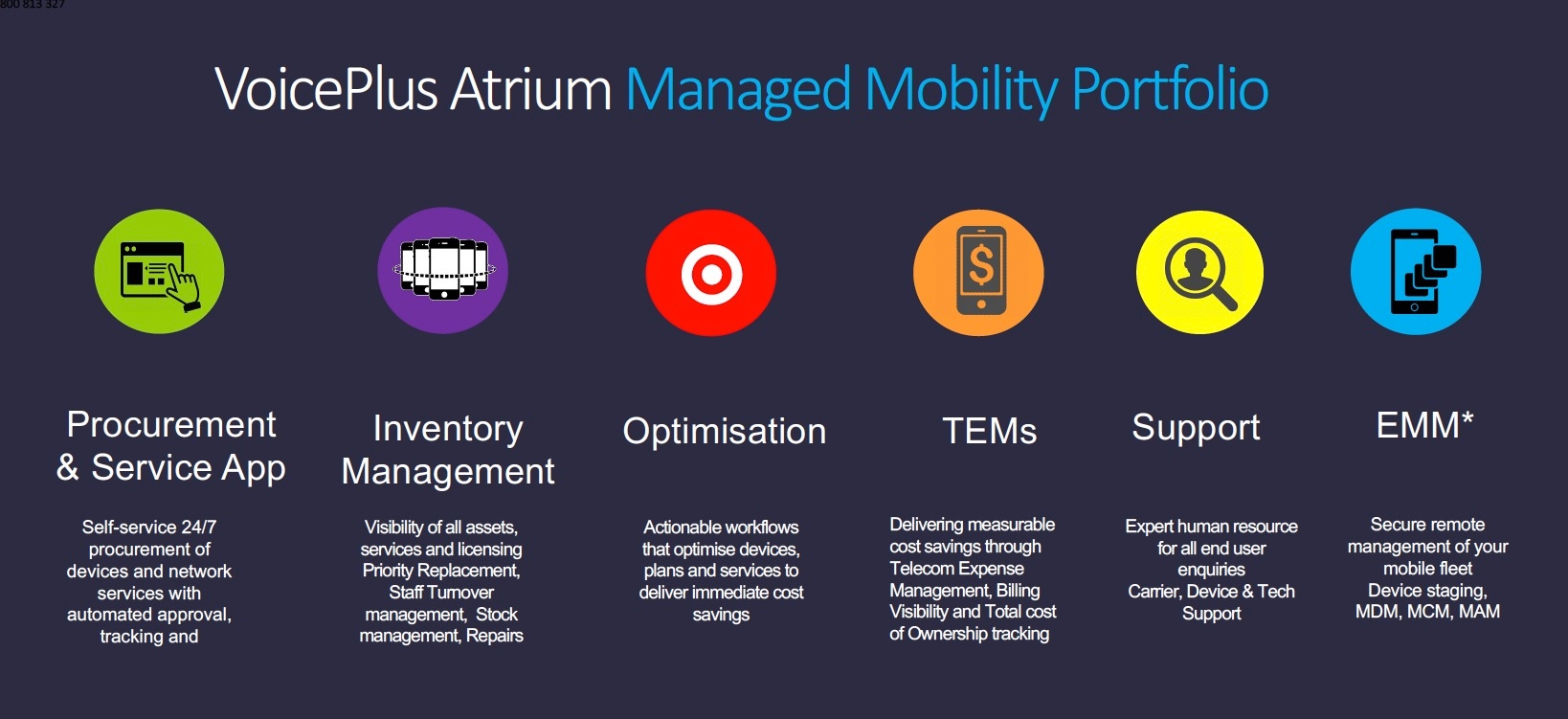 With Atrium MMS a customer has 360 degree visibility of their corporate mobile connectivity, assets, expenditure, and business intelligence analytics; as well as a technical and mobile support help desk and dedicated account management team.
Some features that are unique to Atrium MMS include:
managing all endpoint computing devices including phones, tablets, laptops, routers, HH terminals; also fixed lines
manages device leasing and app licensing programs
proactive optimisation programs for devices, carrier plans and mobile services
asset optimisation through mid-lifecycle retrieval and redeployment of devices and services
automated procurement approval gathering from up to five hierarchical levels

self-service secure online

portal with individual employee records for visibility/transparency of usage, expenditure and procurement

fully integrated with client's corporate intranet providing seamless Single Sign-On through Microsoft Active Directory Federation Service

integrated with ServiceNow, VMWare AirWatch, Microsoft Intune, Sierra Wireless ALMS, Jasper Control Centre
Applicable across Industry verticals
Since its introduction in Coca-Cola Amatil, VoicePlus has delivered Atrium Managed Mobility into a range of industry verticals including:
construction

mining

utilities management

retail

industrial manufacturing

remote/regional retail
Return on Investment Guarantee
VoicePlus is so confident in the robust processes delivered by Atrium MMS that we offer a Return on Investment guarantee and monthly savings reporting