It's STEPtember and that means its time for VoicePlus staff to step up to the plate and help out a deserving cause - the Cerebral Palsy Alliance.
Did you know...
cerebal palsy is the most common childhood disability
1 in every 400 babies born in Australia has cerebral palsy
the average office worker only takes 3,000 steps a day
10,000 steps a day is the minimum for a healthy active person
For 28 consecutive days this September, eight VoicePlus staff have committed to the challenge of Steptember - taking at least 10,000 steps a day to raise funds for the Cerebral Palsy Alliance research foundation.
The rest of the VoicePlus team are helping out with fundraising contributions, moral support and eating lots of unhealthy chocolate bars that we are selling.
So far we have raised almost $1,000 and we are only one week into the challenge.
And just to prove we are doing it...
"It's a great cause and committing to Steptember has bought unexpected benefits to us all. Having a goal of helping others has really bought us altogether as a group and helped us to appreciate our blessings. It has also got us up from our desks and walking around Naremburn Park at lunchtimes, enjoying the fresh air, taking some healthy exercise and having a good chat.

"I encourage all our VoicePlus customers, suppliers and friends to donate to this worthwhile cause. In return, we pledge to stay the distance."

Michael Giffney
VoicePlus Founder and Managing Director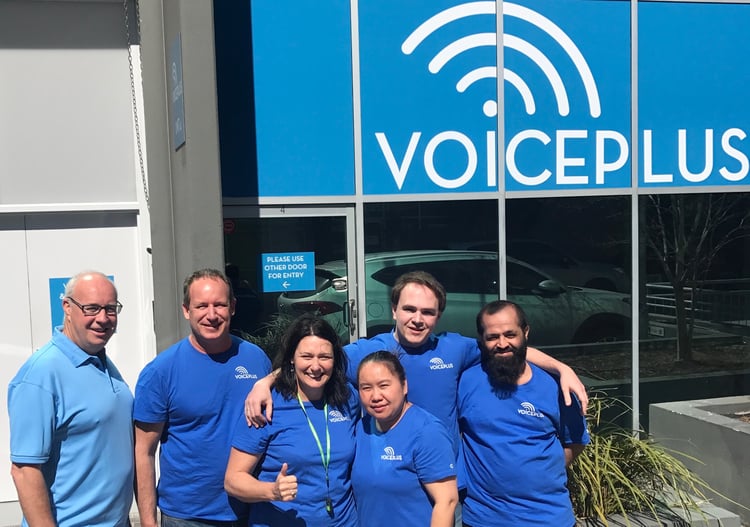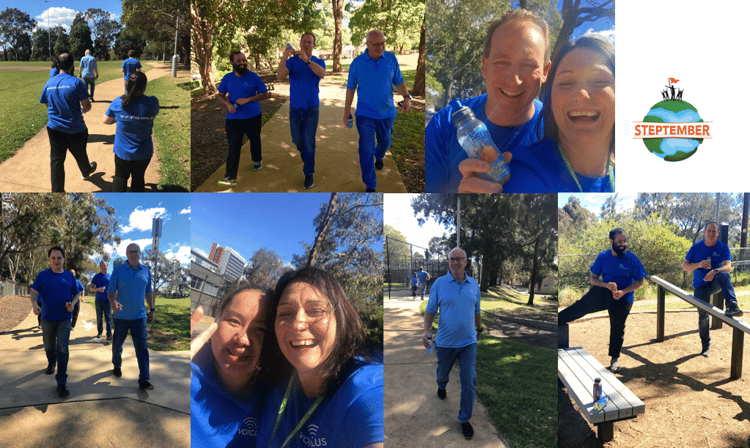 At VoicePlus we also like to support our customers so we choose Keri Juices to fuel the VoicePlus Steptember team.
---
Related Blogs