The past 24 months has seen the transformation of VoicePlus from a business greatly reliant on a single traditional income stream generated from one partner, to a business which has innovated and diversified, developing unique products and generating new revenue from independent sources.
As a result VoicePlus has been named as one of three finalists in the NSW Business Chamber Excellence in Business awards.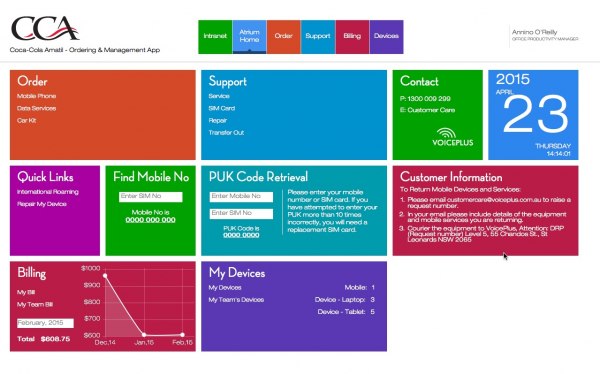 Changing mobility landscape demands VoicePlus reinvent
VoicePlus has been in business since 2000 with its core business being mobile fleet management for select Telstra business and enterprise customers. Revenue was generated for providing day-to-day operational services, procurement fulfillment, and help desk support. VoicePlus had no direct contractual arrangement with the customers it serviced; and was mainly reliant on Telstra to deliver new customers.
As the mobile landscape has evolved, this business model has become compromised. The growth of corporate mobility has been meteoric, but it has been equalled by pressure from customers to reduce costs and, along with increased competition in the carrier space, has resulted in downwards pressure on service fees.
VoicePlus founder and managing director, Michael Giffney, identified and quantified the threat to the business in 2012 and began the task of repositioning the business.
Discovery, Design, Development - Atrium is born
The key strategy to protect the business' viability was to grow a new revenue stream. Telstra would remain a key partner of VoicePlus and the new stream would need to complement the Telstra product set.
As a secondary objective if the new revenue stream could be invoiced as part of the Telstra bill, this would have benefits for all parties.
To this end, VoicePlus managing director, Michael Giffney, conceived and developed a new managed mobility product - Atrium.
There are other managed mobility products on the market, but the difference is that Atrium was developed to deliver cost savings from the first month, explains Giffney.
"The difference between Atrium and other managed mobility products is a Return on Investment which we guarantee. We can do this with confidence because Atrium delivers optimisation outcomes. We don't just identify savings opportunities. With Atrium we actually follow through and through automated workflows we deliver the outcomes we have identified.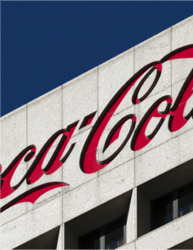 "From our very first customer - Coca-Cola Amatil - Atrium has delivered significant cost savings and at the same time have improved the employee experience in the basic day-to-day fleet management tasks."
Read the Coca-Cola Amatil Case Study
Giffney explains that Atrium is a mobility and endpoint device management solution. It is a hybrid telecoms expense management, IT asset management, logistics management, IT support, and IT financial management solution.
Integrating into a customer's HR and payroll systems, Atrium provides asset cataloguing, procurement, operational management, telco optimisation, reporting and repairs.
In essence Atrium tracks any mobility asset that wholly belongs to a single entity - usually a person - and provides a single total cost for that entity.
Launch, Refinement, Reward - A star is born
During 2014 VoicePlus implemented Atrium within the business of key strategic partner, Coca-Cola Amatil.
Atrium delivered a positive ROI from the first month of operation. Over the next six months it was continuously refined in situ by identifying real time improvements and responding to Coca-Cola Amatil's evolving requirements to reduce telco costs and improve employee mobility experience.
By the conclusion of the 14/15 FY, Atrium had established its credentials within CCA by delivering significant ongoing measureable savings.
CCA recognised this achievement by announcing VoicePlus as CCA Supplier of the Year IT&T.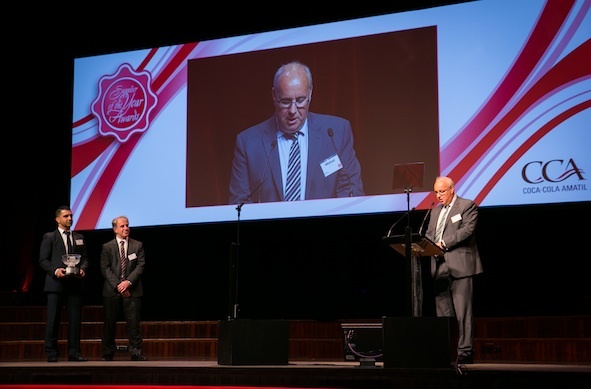 VoicePlus Managing Director, Michael Giffney, receives the Supplier of the Year IT&T award, watched by VoicePlus account manager, Ali Basharyar (l) and CCA CIO Barry Simpson (r).
The Outcomes
VoicePlus has been able to reposition itself as a contractual partner in its relationships with its enterprise customers, by introducing a contracted monthly fee for Atrium services.
VoicePlus has repositioned its relationship with Telstra from being an operational service provider to being a key strategic partner.
Atrium in 2016 is being acclaimed globally by technology research company, Gartner, and will appear in its Telecom Expense Management Vendor assessments later this year.