The Gartner Magic Quadrant for Managed Mobility Services is the holy grail of MMS market positioning; and Sydney-based vendor, VoicePlus, is the first Australian company to be been invited for review.

In another first, VoicePlus is the only Australian Managed Mobility Service provider to have already been cited in a 2017 Gartner paper.
The Sydney-based vendor was one of 15 companies highlighted in the Gartner Market Guide: Telecom Expense Management Services which was published out of the UK in May 2017.
Now VoicePlus has been invited to make a submission for the Gartner Managed Mobility Service Magic Quadrant. As far as we know this is the first time an Australian-based, owned and operated vendor has been invited for review.
g
Results of 2016 Gartner MMS Magic Quadrant
Download the 2016 Magic Quadrant Report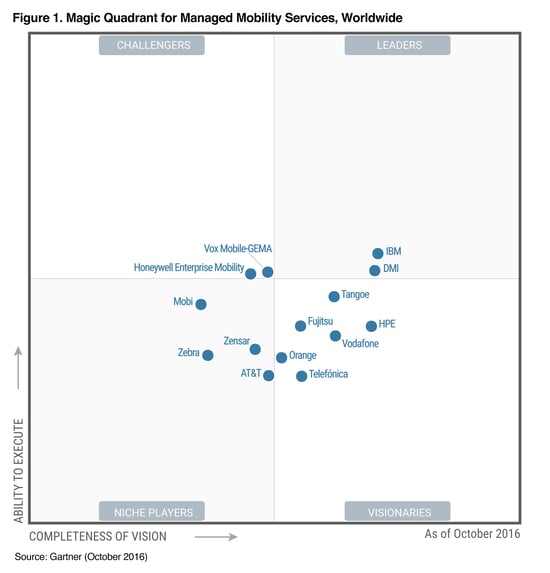 Atrium Managed Mobility was developed by VoicePlus and Coca-Cola Amatil
The Atrium managed mobility service was developed by VoicePlus in collaboration with foundation customer, Coca-Cola Amatil.
CCA adopted Atrium MMS in 2013 after trialling it for six months. One year later VoicePlus was named CCA Supplier of the Year for IT&T after achieving mobility savings in excess of AUD$1million for CCA.
What is VoicePlus Atruim Managed Mobility?
Atrium MMS is a world-class managed mobility environment.
Atrium realises cost optimisation and service delivery outcomes throughout the telecom life cycle.
Atrium automates mobility tasks and reduces workload for internal IT.
Business analysis, Telecom Expense Management (TEM) and Optimisation programs deliver mobility savings.
Atrium has a proven track record in Australian enterprise business with Coca-Cola Amatil, KONE, Compass Group and CNH Industrial, as well as a number of smaller businesses.
---
Related Blogs