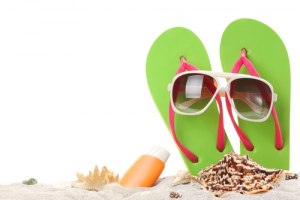 If you're planning to travel overseas with your smartphone or tablet this Christmas, you need to do more than just pack a power point convertor for the charger.

Network providers charge for data use differently when you are travelling and if you're not careful, it's easy to send your bill skyrocketing. It's important to understand how it works to avoid bill shock.
Here's some simple tips to stay clear of excess charges:
1. Switch off Data Roaming, Push Notifications, Automatic Updates and Location Services
Turn off your smartphone's data roaming feature. This feature connects to the network and checks for data downloads as often as every 15 minutes. For example, it may be checking your email on a frequent basis and every time your device initiates a connection you will incur charges even if there is nothing to download.
Similarly you should manually turn off any Push Notifications or Automatic Updates settings for Apps you have enabled on your device, and also turn off Location services. All of these features connect to the internet. While turning off Data Roaming should disable these features automatically, it is best to be safe and manually turn each off as well.
2. Use Wi-Fi Only
There are a range of ways that you can access data while you are away but the only way that it won't cost you money is to use local Wi-Fi hotspots. These are becoming more available in some countries but have obvious limitations in that the location may not be convenient or conducive to concentration. Wi-Fi can be used to check emails, and access the internet, but does not cover SMS/MMS or voice calls.
3. Buy a Global Prepaid SIM before you leave
A prepaid global roaming SIM card will set a limit on the amount that you spend. There are a few on the market including GoSIM, GoTalk, and TravelSim which you can buy at Australia Post outlets. You will need to research and compare pricing, ensure it will work in your destination country, and your phone needs to be unlocked.
4. Buy a Local Prepaid SIM card on arrival
This is a cheaper option and most international airports now offer this service. Airport retailers are also used to dealing with travellers so can answer all your questions. Buying a local prepaid SIM usually means internet access will work out about 90% cheaper and you can also make low cost local calls. Of course, people at home will not be able to reach you unless you give them the local number so may have to communicate by email. You will need to be sure that your phone can be unlocked from your network.
5. Buy International Roaming before you leave
International roaming is the phrase used to describe using your mobile phone on another network for a short period, while still being billed by your existing provider. When you are roaming on another network the temporary network provider will bill your usual provider for calls you make while roaming on their nework. Your mobile phone number stays the same while roaming. Buying an International Roaming Pack will be cheaper than using Casual Data Usage but will vary according to the agreements negotiated between providers. For immediate availability and reliability this is the best option for business travellerers.
For more information about International Roaming with Telstra go to Telstra International Roaming.