The Windows 7 extended support ends in January 2020, so time is running out for a full hardware swap out if it hasn't already happened. According to Gartner, making the right choices in regards to upgrading or migrating on existing hardware can see these costs reduced from as much as $445 per system down to $155 or even less.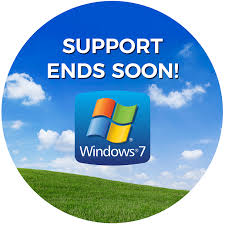 Hitting a hole in one with Windows 10
If you're a golfer, you know that getting a lesson or two will improve your game, but unless you upgrade from those 10-year-old clubs that have seen more sand than a lifesaver, you're only going to lose so many strokes. The same goes for your Windows 10 rollout. Unless you look at the hardware you're using; you're only going to see so much benefit.
Upgrade where possible.
Upgrading to new hardware across your entire business, much like a shiny new set of clubs, is a luxury that not all can or should afford. So yes, while some Windows 10 features require machines to be no more than a few years old, there are solutions for ensuring efficient and cost-effective migration across older existing systems.
If you have the resources to upgrade now, Gartner recommends machines have 8GB or Ram, new modern processors and solid-state drives. But if the migration to the new OS on existing equipment is your only option, you should examine how your hardware refresh process can be adjusted to ensure you fully utilise existing hardware without disrupting the overall migration.
The cost of migrating PCs to the new OS as they're upgraded is generally less than the cost of upgrading existing hardware. Ultimately, most companies will run a combination of new and old equipment for a while as they update.
Cheaper, faster and easier for all.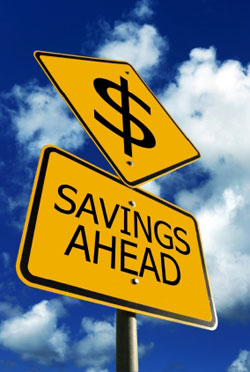 They say a quick game is a good game, so with reports showing that in-place upgrades are far more reliable and stable than they have been in the past, it should be your preferred method. It not only improves efficiency with less disruption, but Gartner suggests it can also cost $80 less per PC when compared to wipe and reload. And as Windows 10 will carry out all future feature updates using in-place upgrades, this migration will also allow you to spot any issues that may need resolving before they happen.
If you decide to wipe and reload, most companies refurbish machines, as additional memory, an updated BIOS and new hard drives are often required to support the new OS.
Learn from the migration.
While migrating to the new OS, you should look for critical learnings for future PC deployment processes. For instance, systems overpopulated with applications could be cut back using software usage monitoring. Or self-service application loads could be implemented, so users only get what they need.
As systems work best with the manufacturer's image, decide whether it would be better to build into their image, rather than wiping and installing your own at deployment. And why not go as far as contracting the manufacturer to install the image for you? Doing this will not only speed up deployment but could save headaches with end-user agreements, leaving you to get back to lowering that handicap sooner.
---
Related Blogs