Apple has always been about simplicity and elegance. Some may even say beauty. They make products that are designed to slide into our lives and become so familiar we only notice them when we get the bill.
Well, the iPhone 11 is a little different to that.
For starters, the price. The entry-level 64Gb version costs less ($1,199) than its tw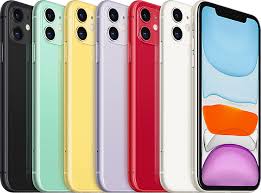 o previous equivalents, and for the first time, the price of its loftier siblings has remained on par with the earlier models, with the iPhone 11 Pro and iPhone 11 Pro Max starting at $1,749 and $1,899 respectively.
In saying that, don't think Apple has cut corners or reskinned the very popular iPhone XR. The iPhone 11 has caught up with the competition, with a camera system that now matches its android competitors, a super-fast chip that allows for easy editing of 4K video at 60fps, and a battery that would make Huawei proud.
Sounds like a superphone! Well, let's break down a few more things before we throw a cape on it. Firstly, the obvious, it now has a huge camera bump on the back. Secondly, it does look and feel exactly like the iPhone XR, except for that bump. And thirdly and fourthly, it doesn't come with a headphone dongle or a fast charger. But it does come with the following, so don't throw the cape away just yet.
A mighty camera system.
The camera seems to be a phone's most significant selling point these days, and sure enough, Apple has done just that, improved their camera to the point that people will jump ship for it. With two 12MP sensors on the rear, you can now take your 'normal' images, as well as ultra-wide-angle shots that capture four times more scene. Yes, android phones have offered this feature for some time now, but the Apple version has some ingenious software wrapping up their offering. They allow for super-easy editing of your photos with control slidersfor sharpness, noise reduction, definition and tint.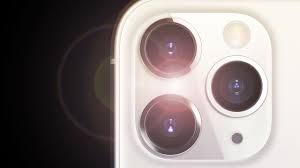 Thanks to the all-new Night mode, camera flashes can go back to the '90s where they belong. A perfect combination of hardware, timing and software, Night mode allows the iPhone 11 to capture amazing shots in low light. It automatically kicks in when needed and creates detailed shots that keep the authentic feel of the moment.
HDR mode has been given amakeover and is now, Smart HDR and is a sparkling jewel of the Apple offering. It magically (uses machine learning) adjusts the colours and exposure for you and creates images like never before. And with the addition of High-Key Light Mono effect in iOS 13, Portrait mode can now create gorgeous, studio-style monochromes wherever you are.
If you're to fork out the extra money for the iPhone 11 Pro or Pro Max you get all this, plus more, with a telephoto lens offering 2x optical zoom and combined with the other two sensors, a genuinely magical photo experience.
The battery you've been waiting for.
Apple has long been lacking in the battery department, but it seems they have finally figured it out. With the latest offering easily lasting a full day without a charge, and with low usage and optimal settings, even pushing to 27+ hours in some reports. This feat has been achieved through a brilliant combination of both hardware and software and will surely bring a smile to many users' faces. Plus, the phone is fast charge ready, with the only downside being you need to purchase your own fast charger, as one doesn't come in the box.
As expected, pay more and get more. The iPhone 11 Pro is a smaller phone, so it has slightly less battery life, but it does come with a fast charger in the box whereas the iPhone 11 Pro Max has both the bigger battery life and the fast charger in the box.
The all-important display.
With a 6.1 inch screen that uses LCD technology, the iPhone 11 doesn't offer quite as breath taking a display as the iPhone 11 Pro, but you won't be disappointed. With a resolution of 1792 x 828 pixels, it's bright and sharp and offers 'Extended Dynamic Range' for high-quality viewing of movies, sport and games.
Once again, if you opt for the iPhone 11 Pro version, the screen is something else altogether with a Super Retina XDR display. With an awe-inspiring resolution of 2436 x 1125, and HDR offering a maximum brightness of 1200 nits, it provides a luxurious theatre setting in the palm of your hands. As does the iPhone 11 Pro Max, but that's more in the palm of both hands due to its size (6.5 inches).
But how does it perform?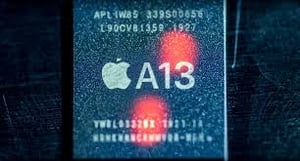 Smartphones generally have more than enough power to get through our daily tasks. But, when you start throwing in things like 4K video and super high-res Night mode photos, you need a powerful chip. Thankfully, Apple has delivered just that with the new A13 Bionic Chipset. It gives all three new phones more than enough power to handle these tasks and keeps iOS 13 functioning as it should be.
Other things to mention.
As with any new phone, there is a range of other new things you should know. Like that your phone's security is safer than ever, and unlocking it is easier than ever with the new and improved FaceID. Apple is also trying to add another new word to our lives with the 'Slofie'. Love it or hate it, it's here, and you can now capture selfie photos in super slow-mo for whatever reason. Also, there's a whole splash of colours to match your mood at the time of purchase, and well, for the life of the phone if that's your thing.
Overall.
To sum up the iPhone 11 in one word, it would have to be; impressive. To sum it up in 44, it would be; It is the iPhone you want to have. It's fast, smart and captures your content amazingly. It's very well priced for what it brings to the table and you won't be disappointed. Apple has caught up to Android, but let's see for how long…
The iPhone 11 Pro on the other hand is that bit more magical and will leave Apple, camera and content fans happy everywhere. It delivers over and over again and pretty much justifies the price tag it comes with.