Telstra has announced the unexpected departure of Mike Wright, GM Networks, the most senior executive involved in planning for the launch of the telco's 5G network.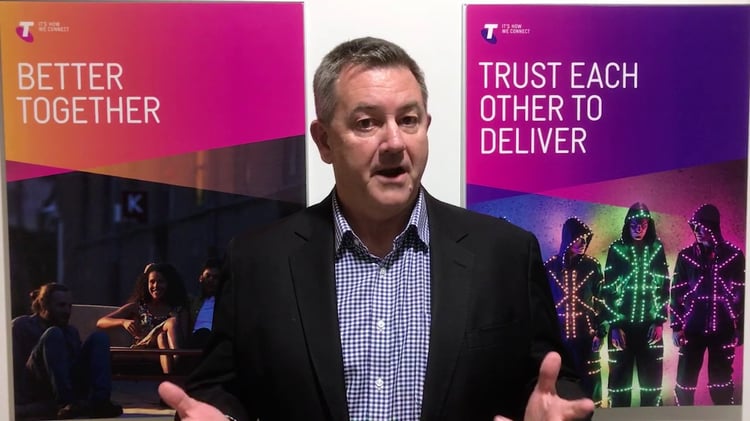 No reason given for sudden departure
Telstra CEO, Andy Penn, has offered no commentary on the departure of the 40-year Telstra veteran, and neither has COO, Robyn Denham who released a brief statement announcing Wright would leave at the end of September and thanking him for his service.
Wright himself was upbeat, saying in a statement that the time was right to leave.
"I joined Telstra as a graduate in 1980 and it has been my pleasure to work with a brilliant group of people over the years.

"I am very proud of everything we have achieved and I will be leaving Telstra in a few months knowing that the team is on the cusp of great success in bringing the next generation of networks to Telstra's customers.

"The time is right for me to enjoy a break and then take a new direction in my career."
Telstra did not elaborate on what Mr Wright was planning to do after leaving Telstra, but said he was not joining another Australian telecommunications company. A replacement for Mr Wright has not yet been identified.
Telstra says no impact on 5G planning
Ms Denholm said that by the end of September, Telstra would be nearing completion of the key elements of its Networks for the Future program and would be well on the way to deploying 5G.
The telco did not expect Wright's departure to impact on the rollout, but investors will be concerned at the sudden nature of the exit.
Telstra is planning to deploy its 5G network in three tranches with "full commercial deployment" expected in FY20. Last month CEO Andy Penn said the telco intended to "lead" 5G, as it had with prior generations of mobile technology.
"We intend to lead and win in 5G," he said, adding that the company would reveal more about its specific plans at a 5G strategy day in the second half of this year.