Telstra has appointed Nikos Katinakis, currently at the Indian mobile carrier Jio, to head its new restructured joint Networks and IT function.

Jio experience will come in handy
The appointment of Katinakis has Telstra well-placed to address the threat of TPG's new mobile network.
According to his LinkedIn profile, the Canadian, Katinakis spent five years as CTO and then VP Sales at Ericsson Canada, before moving to Rogers Communications where he spent almost five years culminating in a role as Executive Vice President Networks-Technology for Jio.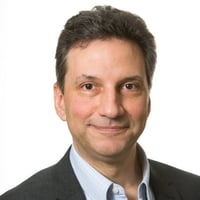 His four year's at Jio must have been the ride of a lifetime. Jio's story of growth as been nothing short of astronomic.
The new carrier attracted 50 million subscribers in the first six months following its launch in December 2016. It now boasts 150 million subscribers achieved in less than 18 months.
Jio also claims to be the world's largest data network, based on mobile data consumption. Its arrival has transformed the world's second largest telecom market with 1.2 billion mobile subscribers (after China).
Chris Lane, an analyst at Bernstein Research, says the Jio model of building its network entirely on 4G high-speed data technology, has changed the mobile landscape in India.
"When I spoke to the other operators three years ago, they were dismissive of 4G. Data adoption was pretty low at that point, and their view was that no one was willing to pay for it. Jio changed the model, showed them that Indians actually do like fast data and want to use more if it's affordable. It's put pressure on the others to roll out their own 4G networks; Jio has accelerated the investment."
TPG to mirror Jio strategy
Australian telecommunications entrepreneur, Bevan Slattery, earlier this year predicted that TPG would be the number 1 telco in Australia within 10 years and that he expected TPG to attack the Australian market with "Jio-style services".
Slattery predicted that TPG would mimic elements of the strategy used by the Indian operator. Jio's launch strategy was the most aggressive seen at that time and blindsided the competition. For the first 3 months Jio would offer its fixed voice and mobile data service for free, and after the promotional period it would guarantee free unlimited voice calls, and data charges at least 20 percent cheaper than the competition.
TPG has since announced it will launch in the second half of 2018 providing six months of free access to its data-only plans.
Telstra moves on other senior executives
Making way for the arrival of Katinakis, is Telstra's current head of technology Stephen Elop. Elop - a former Nokia and Microsoft executive - had been in the role for a bit over two years. He had been in charge of business groups including the chief technology office, chief scientist, software group and corporate strategy.
In a statement, Telstra said Elop had been "instrumental in … building the company's technology credentials", including bringing the CTO and corporate strategy functions together. He will finish up "in his full time executive capacity at Telstra on July 31", the telco said, though he will "continue to maintain a close relationship with the business".
Other senior Telstra executives to be shown the door are chief financial officer Warwick Bray, group general counsel Will Irving, and chief marketing officer Joe Pollard.
Telstra's chief operating officer, Robyn Denholm, shifts into a new combined role as CFO and head of strategy.
SBS managing director and CEO, Michael Ebeid, will be brought into Telstra to run the enterprise business unit. Ebeid was named 2017 CEO of the year by CEO Magazine and also last year was awarded an Order of Australian for services to the media, multicultural affairs and for being an innovator.
---
Related Blogs