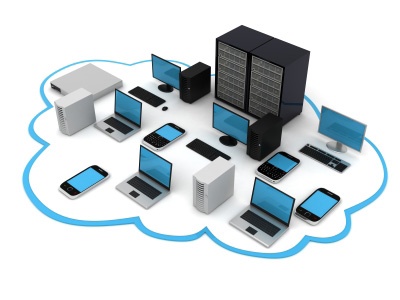 Telstra's Network Applications & Services (NAS) division was the star performer in its first-half results reported last month.
NAS grew faster than any of Telstra's other key product areas.
NAS comprises unified communications, managed network services, industry solutions and Cloud.
The division posted a billion-dollar half-year for the second time in a row, increasing revenues by $154 million year-on-year, a rise of 18.1 percent.
Meanwhile Telstra did $120 million of Cloud revenues, an increase of 32 percent year-on-year.
These results compare to Mobile which grew 9.6 percent, while revenue declined across both Fixed Voice and Data, and Data & IP.
VoicePlus align with Telstra strengthening our Network & Cloud specialist team
Meanwhile VoicePlus has aligned itself with the growth sector by strengthening our specialist team to work in Network Integration and Cloud solutions.
Headed by Network Engineer, Anu Mathur, VoicePlus is growing its portfolio of Network infrastructure and Cloud customers.
The VoicePlus team is:
Anu Mathur - Team Leader, Network Integration and Cloud Solutions
Graham Birtchell - MDM Specialist
Jibran Khan - Network Engineer
Mathew Donnelly - MDM Technician | Support
Anthony Garfarth - Network Suppport
VoicePlus Network and Cloud customers include
Prime Construction

Form 1 Fire

Alpha Holdings

Watermatic

YMCA
Anu Mathur - VoicePlus Team Leader
Anu is a Computer Engineer with over 10 years' experience in the field of IT and networking.
He is responsible for end-to-end consulting, design and implementation of cloud-based and network solutions for VoicePlus customers.
Anu recently joined VoicePlus from O2Networks, a fully owned subsidiary of Telstra operating under the umbrella of Telstra Professional Services.
Anu holds the following qualifications:
Bachelor of Engineering Computer Engineering from University of Wollongong
Cisco CCNP R&S certification
Cisco Meraki CMNA certification
Riverbed RCSA-SD certification
CAPM Project Management Certification by Mosiac Training, Melbourne
ITIL Foundation Certified