When iOS 11 releases in Australia later this year, a new 'do not disturb while driving' safety feature
will lock up your iPhone when you are driving.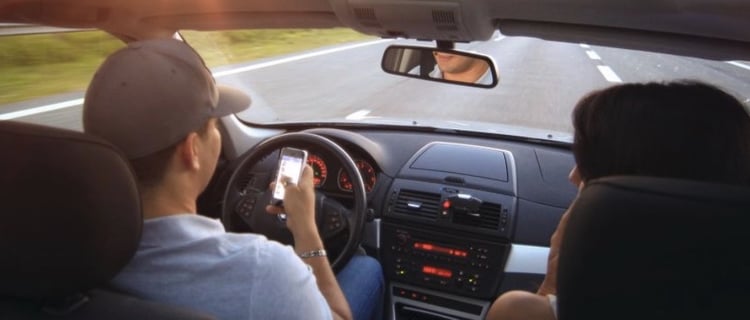 Turns off those distracting notifications
The ding of an incoming text, snapchat, whatsapp, facebook - you have to admit, it's very hard to ignore.
Now Apple is taking the temptation out of our hands.
iOS11 will bring with it the new "Do Not Disturb While Driving" feature. The mode will mute incoming phone calls, notifications, and text messages, and your iPhone's screen will stay dark.
For texts, there is an option to reply with a message that you're driving and will get back later. The auto reply can be customised and turned on for all contacts, or specific groups, like favorites, or recents.
"It's all about keeping your eyes on the road. When you're driving, you don't need to respond to these kind of messages. In fact, you don't need to see them," said Apple Senior Vice President of Software Engineering Craig Federighi when introducing the feature at WWDC in June.
Emergency Over-ride
In an emergency, a person who is attempting to contact you via text while you're driving can break through Do Not Disturb by sending a second message titled "Urgent".
Phone calls are allowed so long as an iPhone is connected to a car's Bluetooth or a hands-free accessory, allowing you to respond without needing to pick up your phone. If not connected to Bluetooth or a compatible accessory, calls will be blocked like text messages and notifications.
GPS and Motion Sensors will 'drive' new feature
The feature will assume you're driving if your phone is connected to the car via Bluetooth or cable. Alternatively, it will use your phone's WiFi antenna to sense when you're moving at car speeds.
Apple Maps, Apple's navigation application, will work but you won't be able to input destinations. Other navigation apps, like Google Maps, will also work, although not quite as easily.
But, what about the music?
First of all, Do Not Disturb is a fully optional feature that drivers can choose not to use or can toggle off at any time.
Passengers can also turn on access to the home screen with the iPhone power button and then click on a button marked "I'm not driving." Changing music or re-routing a maps destination can be completed while on the move.
Teenage drivers can be shut down
For parents of teenagers, there's also a specific restriction setting: General --> Restrictions --> Do Not Disturb While Driving, that prevents Do Not Disturb settings from being changed, so you can make sure children are driving safely.

Apple motivated by threat of lawsuits?
While Apple is being applauded for the new feature it comes some time after Android introduced its Auto Reply on any modern Android phone.
The introduction also, coincidentally, comes on the heels of a lawsuit by a couple whose five-year-old daughter was killed after a distracted driver drove into their car. The couple are suing Apple for failing to introduce an FaceTime safety feature it patented in 2014.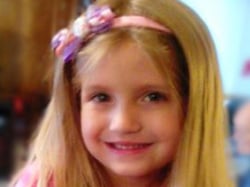 The lawsuit, filed in Santa Clara USA relates to an incident that took place on Christmas Eve 2014, when a driver allegedly using the FaceTime video chat application on his iPhone 6 Plus drove into the car of Bethany and James Modisette. The couple, along with their daughters Isabella and Moriah, were injured in the accident, and Moriah later died in the hospital from her injuries.
The driver was charged with manslaughter but the Modisettes claim that Apple should be held accountable for the accident because it had a patent for a safer version of FaceTime designed to prevent people from using the video and voice call application while driving. Despite filing the patent, Apple chose not to introduce the technology to its iPhones. The patent in question, granted in April 2014, describes a lock-out mechanism that disables the mobile device from performing certain functions, such as texting, while driving.
The case is not the first of its kind. Earlier this year, while checking her iPhone for messages, Ashley Kubiak crashed her truck into another vehicle in Texas, killing its driver and leaving a child paralyzed. The families of the victims also filed a case against Apple, contending the company knew its phones would be used for texting and did not prevent Kubiak from texting dangerously. Kubiak was convicted of negligent homicide and sentenced to five years on probation.
"Plaintiffs are saying to manufacturers: if your product unnecessarily diverts the driver's attention away from the road in the moment before a collision, you may be on the hook."

Nora Freeman Engstrom, Stanford law professor.
---
Related Blogs