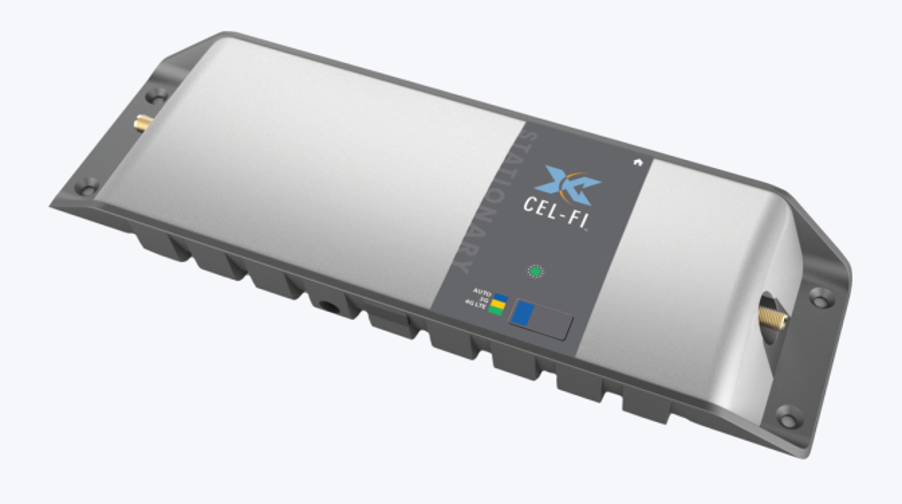 The evolved smart signal booster that can amplify cellular signals up to 100 dB
3-Band Cel-Fi GO Stationary
The Cel-Fi GO Stationary Smart Signal Repeater, the first carrier-class indoor/outdoor cellular coverage solution to feature industry leading 100 dB system gain and Nextivity's unconditionally network safe guarantee. Cel-Fi GO Stationary leverages the award-winning Intelliboost signal processing to deliver the industry's largest coverage footprint with the best voice and data wireless performance. Cel-Fi GO Stationary is IP54 rated weather resistant and does not interfere with other wireless devices. This multi-band solution is ideal for use in commercial properties, government buildings, agricultural settings, small manufacturing operations, rural areas, businesses, and large homes.
3G / 4G / 4GX Voice and Data
Up to 15,000 ft2 (1,500 m2) of Coverage
Multi-Band Support
Indoor / Outdoor IP54 Rated
Network Safe

Why Does Poor Cellular Coverage Exist Today?
Cellular signals can be inhibited or blocked by trees, hills, building materials, and bad weather — regardless of the carrier you use.
Building Materials Block Reception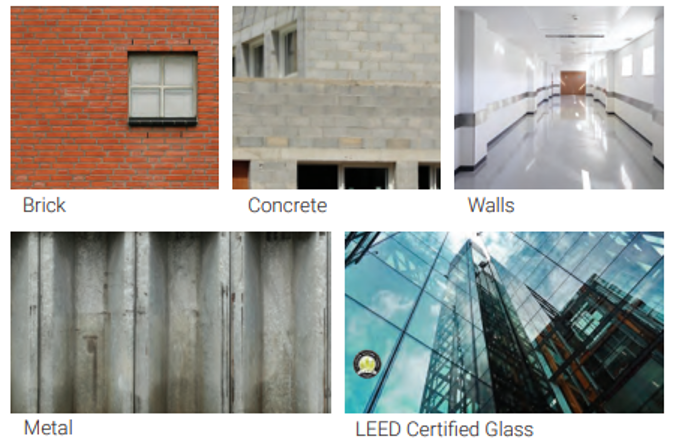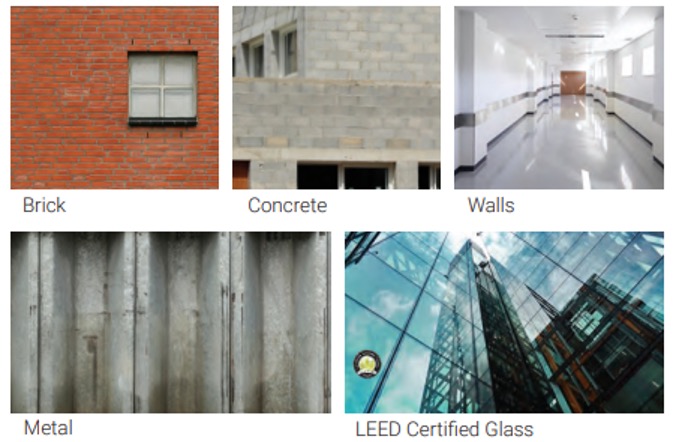 Obstruction from Tower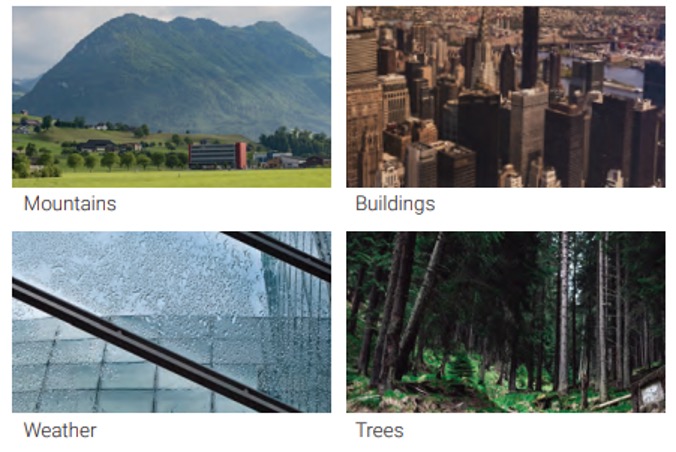 How common is poor in-building cellular Coverage?
Spotty indoor cellular coverage and dead zones are nothing new. In fact, many of us have experienced these firsthand as employees or customers.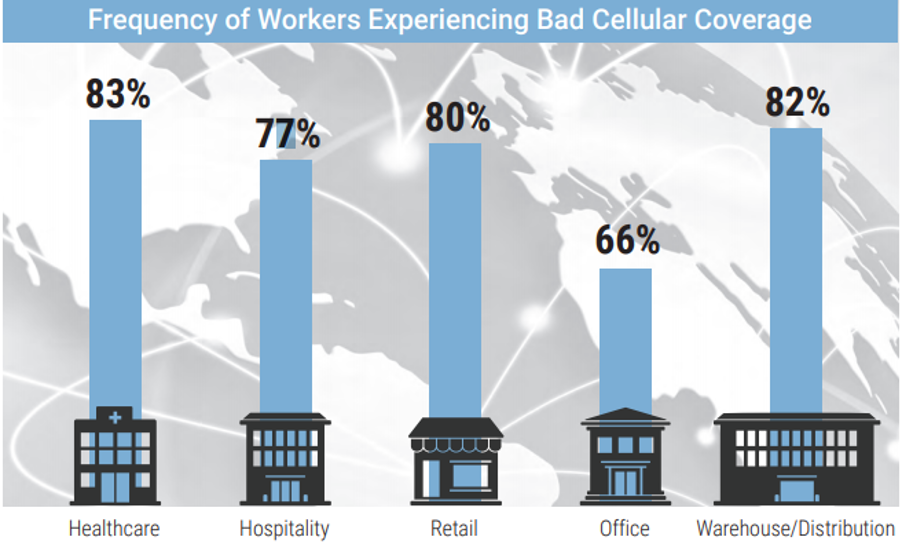 Understanding the Problem: Check Your Signal Strength
Cell Phone Bars
The bars on your handset or tablet can be confusing as they do not always show raw signal strength, as one might expect. Almost all mobile manufacturers have their own algorithm to calculate things like signal strength, signal-to-noise ratio (SiNR), and channel loading among other things. The bars on the phone often paint an inaccurate picture, or do not tell the whole story.
Check Your Raw Signal Strength
Every mobile device has different algorithms for selecting bars and the method of putting your phone into Field Test Mode. Placing your phone into Field Test Mode will allow you to view raw signal strength. Raw signal is the only way to get true signal strength readings from most smartphones. Additionally, there are a variety of free applications that provide some deeper insight into the signal quality.
Deciphering What Raw Signal Strength Means to You
Keep in mind, a larger number is a stronger signal. For example, -75 is stronger than -100.. For example, if your signal strength jumps from -111 to -100 with Cel-Fi your signal is 10 times stronger than it was without Cel-Fi. The cellular scale is not 0 to 100, but the range of usable cellular LTE signal is -120dBm (just barely usable) to -60dBm (about the best you will find).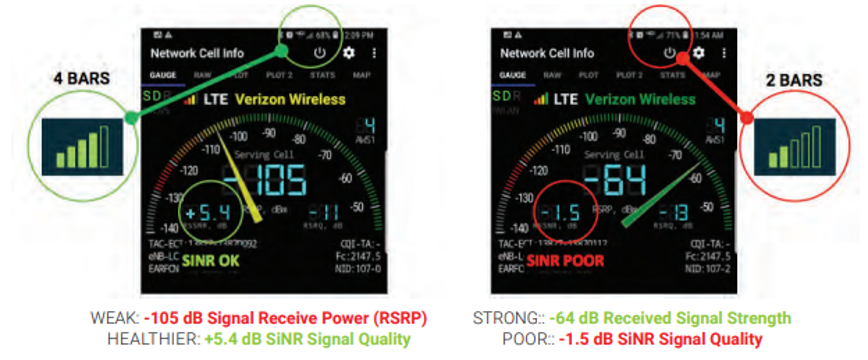 Our Goal is the Best Donor Signal
Some handsets may take signal quality into account when calculating the number of signal "bars" to display. This makes sense because signal quality drives data rates and the user experience more than raw received signal strength.
Recommended Cel-Fi Go Bundles to resolve your issues:
Metro Areas or Mild Coverage Issue (Easy Install Bundle)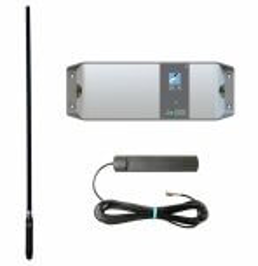 1 x Cel-Fi GO Stationery Signal Booster
Configurations Band 3/5/28 3 front-end receivers that relay a single band.
Physical Specifications 255mm x 87mm x 28mm, 600g
System Gain Up to 100 dB Gain
Model Numbers G31-3/5/28
1 x Base Collinear Antenna 698-2700 MHz (Donor Antenna for Outdoor Use)
With a 200mm (x 19mm) stainless steel mounting tube, the COL7100 Series is designed to be mounted to a vertical support structure using the two supplied stainless steel hose clamps, which have an adjustment of 27-51mm.

Features:
- Patented PCB based collinear design offering the ultimate in pattern and gain stability
- Ideal for all new 4G networks with true multi-band coverage
- High gain across 4Gx/4G+ band suiting fringe and rural applications
1 x Cellular Patch Antenna - 698-2700MHz (Server Antenna for Indoor Use)
These antennas are suited to applications where a disguised or compact solution is required and are suitable for car mobile phone kits, monitoring and M2M/telematics.

Features:

• Covers all LTE cellular bands including the new 700MHz (4GX/4G+) band
• Adhesive mount
• Ground plane independent
Remote Areas or High Coverage Issue (Professional Install Bundle)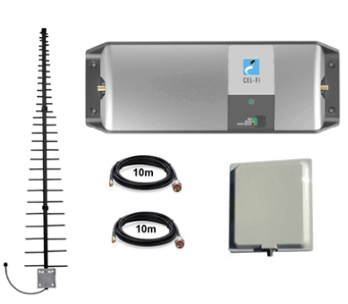 Cel-Fi GO Stationery Signal Booster
Configurations Band 3/5/28 3 front-end receivers that relay a single band.
Physical Specifications 255mm x 87mm x 28mm, 600g
System Gain Up to 100 dB Gain
Model Numbers G31-3/5/28
Yagi Antenna 11 dbi gain
- Wide band frequency range
- Excellent front-to-back ratio
- Easy installation using supplied hardware

The LPDA antenna is to be mounted vertically with tilting capability incorporated within the clamping arrangement. Mast mounting hardware is supplied to suite pole diameters of up to 60mm and includes 10 metres of low loss RG58 cable terminated with SMA male connector.
Mimo Directional Panel Antenna 698-2700MHz
The antenna is supplied as a ready to install kit which includes the antenna, both wall and pole mounting brackets, installation instructions and a 10m extension cable fitted with an SMA male connector to suit most desk mounted wireless broadband devices (an optional patch lead may be required to connect the antenna to USB modems or devices with connectors other than SMA).

Features:
- 6dBi gain @ 698-960 MHz; 8dBi gain @ 1710-2170 & 2300-2700-MHz
- IP65 rated housing suitable for either indoor or outdoor installation
- Includes pole mount and wall mount brackets
- Supplied with 10m low loss extension cable terminated with SMA male connector
Caravan or Trucker Bundle (Recommended for Vehicles)
This mobile repeater provide an extension of the Telstra Mobile network for in car use in areas with marginal mobile coverage and is an evolved smart signal booster that can amplify cellular signals up to 70 dB.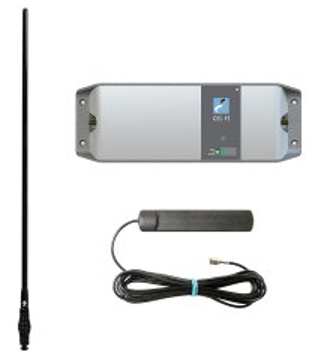 - 3G / 4G / 4GX Voice and Data
- Multi-User Mobile Coverage
- Multi-Band Support
- Indoor / Outdoor IP54 Rated
- Network Safe
- Configure for Mobile or Stationary use via Wave app

Includes
1 x T7-4M-SMA Server Antenna with 4m RG174 terminated with SMA male connector
1 x Cel-Fi Go with AC PSU
1 x DC CLA power lead
1 x CDR7195-B Donor Antenna with 5m RG58 low loss cable terminated with FME female connector
1 x A-88 FME male to SMA male adaptor