Samsung Australia has stepped up its recall of Galaxy Note7 devices telling users to turn off their device immediately, after a reported fire in a Perth hotel.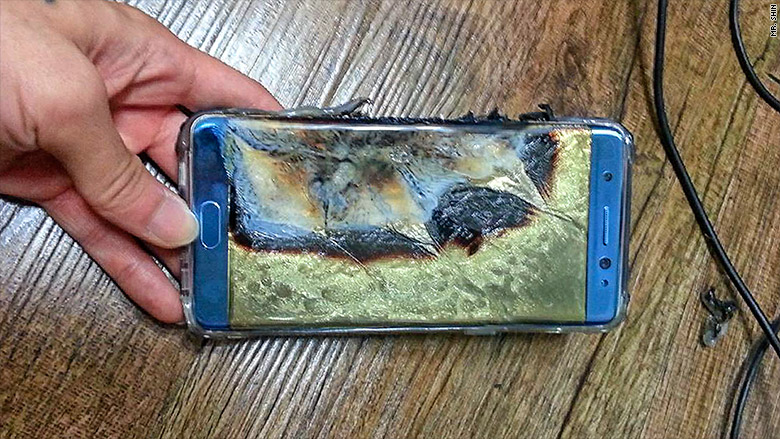 First incident reported in Australia
Over a million Galaxy Note7s have been sold since the phone's launch a fortnight ago, including 51,060 in Australia.
In announcing the recall three days ago, Samsung said there had been 35 reported incidents worldwide — 17 in South Korea, 17 in the US and one in Taiwan — and none in Australia. However the company yesterday announced that it is investigating an incident at a Perth hotel when a device reportedly erupted beside a sleeping user.
Samung say switch off and return device
Following the Perth incident, Samsung is now telling customers to immediatelyswitch off their phone and return it to the store they purchased it from. Courtesy phones will be offered from today and full refunds are available for customers who do not want to wait up to a month for a replacement device.
Phones purchased off internet retailers or bought back into Australia after being purchased overseas will also be covered by Samsung Australia.
Fires caused by battery defect
Samsung has said the issue is caused when the battery cells' anode and cathode meet, in some cases leading to the fires. The issue is isolated only to the new, lithium-ion 3500mAh battery used in the Note7, which is a unique design that has not been used in any other Samsung smartphone.
Samsung Statement
Samsung issued the following statement:
"The safety and ongoing satisfaction of our customers is our top priority," said Richard Fink, Vice President IT & Mobile, Samsung Electronics Australia. "We know our Galaxy Note7 customers are our most loyal customers and we are taking a proactive approach to support them. We are asking customers to contact Samsung or their place of purchase to arrange a suitable courtesy smartphone or refund. Courtesy devices will become available from this Wednesday (September 7, 2016)."
Samsung Customer Service: 1300 362 603.
VoicePlus is an accredited Samsung Partner.