Telstra has secured exclusive rights to the 5G versions of the new Samsung Galaxy S10 devices when released in Australia later this year.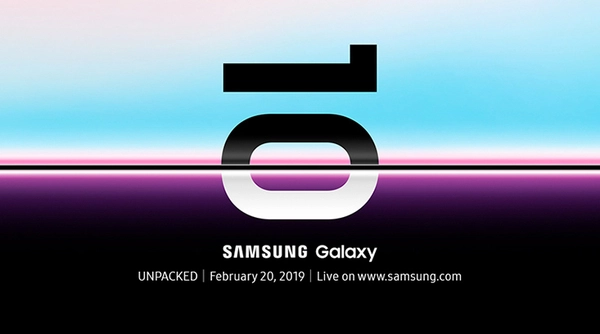 Bonus: Free upgrade to 5G device
Although the telco has exclusivity, there is no firm date for the release of the 5G Galaxy devices.
As an enticement Telstra is offering any consumer who purchases a LTE Galaxy S10+ a free bonus upgrade to the 5G version of the device on release.
Telstra has 200 5G mobile sites online and analysts expect the first 5G handsets to go on sale by mid-2019.
A Telstra media release said:
"This is about giving you the best of both mobile worlds – we want you to experience one the newest and most feature-packed smartphones powered by our world-leading 4GX mobile network, and

then

we want to make it possible for you to upgrade to 5G, the next revolution in mobile technology, later in the year."
5G will transform connectivity
Meanwhile Samsung Australia, VP IT and Mobile, Garry McGregor says
5G speeds will demonstrate unparalleled connectivity and be critical in transforming the way Australians live, work, connect and communicate.
"Out-of-the-box, Galaxy S10 5G will also unlock new experiences for our customers thanks to hyper-fast upload and download speeds. For example, the ability to download a full-length feature movie to your mobile device in seconds and enhancing real-time applications like AR, VR, gaming and video conferencing."

Pre-order Bonus of Galaxy Buds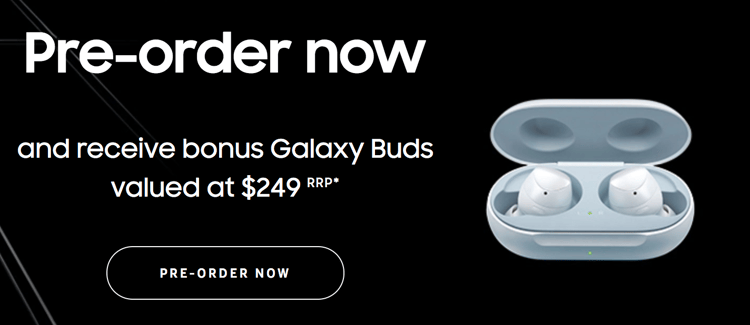 Preorders for the three new Galaxy S10 devices - the S10, S10+ and S10e - are available now through VoicePlus for our customers, or directly with Telstra.
Telstra Consumer Plans released
Telstra Business Plans have not yet been released, but consumer plans are already out. VoicePlus customers should check with their account manager for enterprise and business availability and options.
For more detail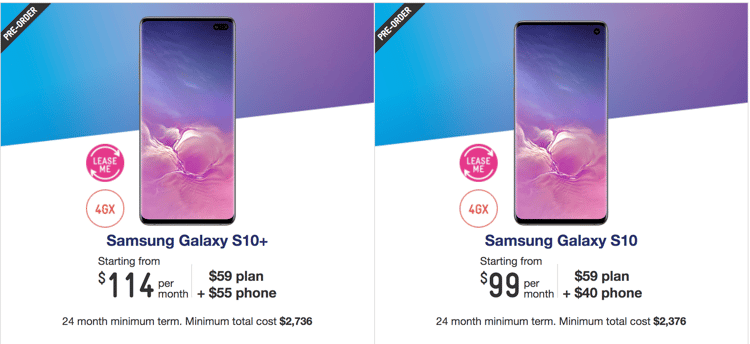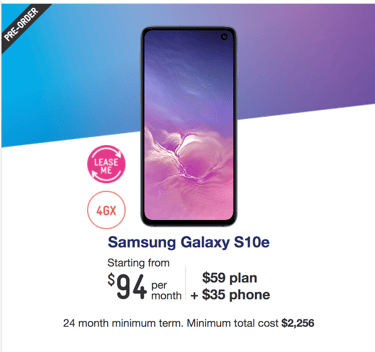 ©VoicePlus. All rights reserved.