Samsung extended its lead over Apple in the first quarter of 2016, as sales of smartphones globally grew by just 3.9 percent and Chinese brands threatened as market disrupters.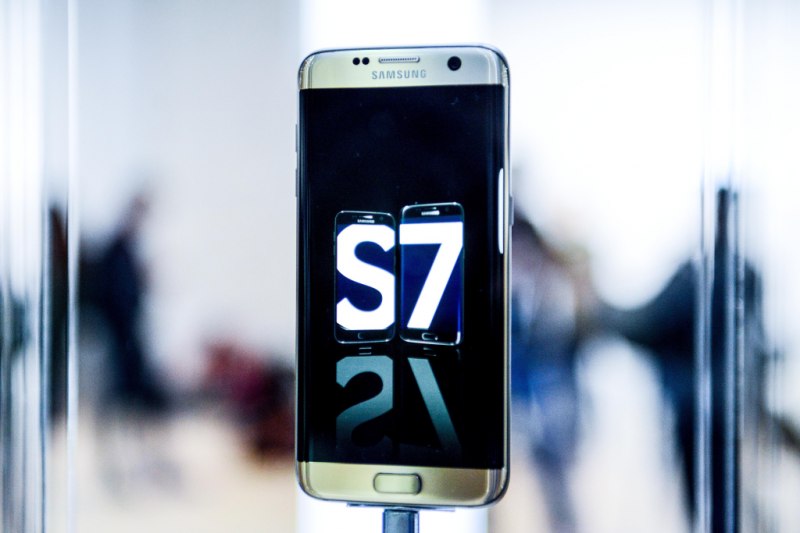 Samsung extends lead
Samsung extended its lead over Apple shipping 81.2 million smartphones and growing its market share by almost half a percentage point to 23 percent.
Samsung's growth, while small, is significant given a global market which showed its slowest growth on record at just 0.5%. Samsung's flagship Galaxy S7 series phones launched in February bolstered sales, while aggressive pricing has stimulated growth in emerging markets such as China, India and Indonesia.
Apple suffers biggest year-on-year decline
Meanwhile Apple suffered its biggest year-on-year decline with iPhone sales crashing. Apple shipped 51.2 million iPhones for 15.3 percent of the market. That's a drop of 10 million devices and 3 percent market share compared to the first quarter of 2015.
Apple has been acting to arrest the fall by launching its upgrade program in the US, and by looking at ways to refarm older iPhones coming through the program, into emerging markets.
Apple also reports that demand for the 4-inch lower cost iPhone SE is outpacing supply. In Australia the device is "on constraint" with consumers wanting to buy from network carriers looking at a 3-4 week wait.
The next generation iPhone - the iPhone 7 - is rumoured for release in September, and traditionally this causes a lift in sales as consumers look to upgrade.
Chinese brands are market disrupters with phenomenal growth
Chinese brands - Huawei, Oppo and Xiamoi - made up the next three spots in the top five worldwide smartphone vendors, growing at astonishing speed.
A year ago there were two Chinese brands in the top five with a combined 11 percent of the market. In the first quarter of 2016, the three Chinese brands captured 17 percent of the market.
Oppo grew a phenomenal 145 percent growth in sales units as it claimed a larger share of its home market in China.
Huawei increased its market share by 3 percent to 8.3 percent. This seems certain to grow further in Q2 as two weeks' ago the company announced "unprecedented global sales" of its new flagship smartphones - the P9 and P9 Plus - and put its market share at 8.5 percent.
Xiaomi and Oppo have targeted emerging Asia/Pacific nations and seen their sales in the region rise by 20 percent and 199 percent respectively.