A "reimagined camera" and human emojis are the killer features that Samsung has banked on to lift its new Galaxy S9 smartphone above the competition.
While commentators point out the Galaxy S9 has only minor improvements over the S8; two new features are certain to be popular with consumers - the camera and the human avatars.
This year over 1 trillion images will be snapped, edited and shared. So we haven't updated the camera, we've re-thought the entire camera experience for how you communicate today.
Reimagined camera
The phone may not be a game-changer, but the improvements to the camera are a significant advance and sure to please users.
Super Slo-mo: Let's you see things you can not see with the human eye, slowing each moment down to 960 frames per second. Also lets you create GIF loops, add music and share with one click.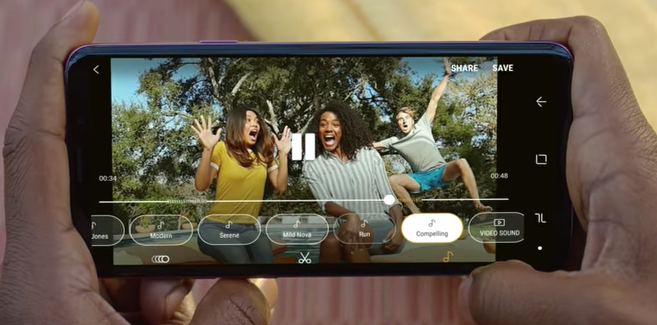 Video Wallpaper: add a gif to your home screen
Dual Aperture for super low light capture:

Automatically switch between various lighting conditions with ease—making your photos look great whether it's bright or dark, day or night.

Live Translation: Using the camera and Bixby you can instantly translate a number of selected languages.

Explore the world with your own handheld translator: the camera. Instantly understand a world of languages in real time

Facial Recognition and Iris Scanning unlock: Instead of choosing between face-scanning and iris scanning, the S9 activates both simultaneously and unlocks when one of them registers a match.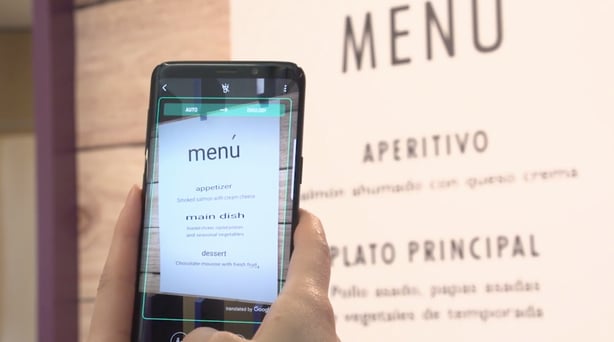 Augmented Reality Emoji
60 million emoji's are sent on Facebook; and 5 billion are shared on Messenger every day!
Samsung's new AI emoji feature on the S9 uses facial recognition and the upgraded camera to scan your face and create a cartoon avatar. You can personalise your hair and clothing, and track your head and mouth movements to create animations that go along with your voice, to be sent to friends as videos or turned into stickers for social media.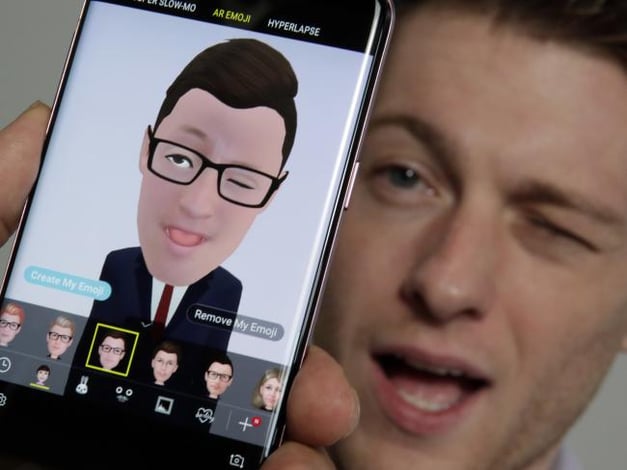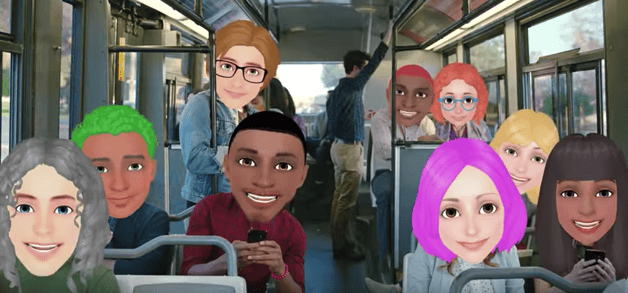 Design
Only minor changes from Galaxy S8

Slightly smaller top and bottom bezel

The rear fingerprint sensor has been re-positioned centrally below the camera(s)

Colours: Midnight Black, Titanium Gray, Lilac Purple and Coral Blue
Displays
Galaxy S9 (5.8-inch) and Galaxy S9 Plus (6.2-inch) 'Infinity' display sizes are unchanged from their predecessors

The main change for the display is software-based; the S9's whole user interface is able to rotate, meaning you can use the phone in landscape mode at all times, if that's what you'd prefer.
Software
Ships with Android 8.0 Oreo
Battery
Unchanged from last year: Galaxy S9 (3000 mAh), Galaxy S9 Plus (3500 mAh)
Other Features
Bixby, Samsung's own voice-activated assistant that can be summoned with a dedicated button on the phone, is now integrated with Google Translate.

The DeX desktop dock - which allows you to connect your phone to it and use it like a desktop PC - has been redesigned. It now

multiple resolution settings (rather than just scaling the display), and you can apply IT policies to its use, such as only letting DeX open certain apps. You can also apply company branding, so that your corporate logo is set as the wallpaper whenever it's in desktop mode.

The DeX dock itself has been redesigned, too. Instead of being a little stand that your phone slots into, the DeX is now more like a flat horizontal pad that the S9 sits on top of.

Ports have also been moved to the front of the device, making them much more accessible for connecting external keyboards, USB drives and the like.

IP68 waterproofing is unchanged

Headphone Jack still present and unchanged.
AUD$ Pricing
Buying a S9 outright will set you back $1199 (64GB) and $1349 (256GB), while the S9+ will go for $1349 (64GB) and $1499 (256GB).
Australian Release Date
March 16, 2018.
Pre-order from today at VoicePlus.
---
Related Blogs