Apple is likely to unveil its next iPhone in just two months and the rumour mill is heating up with a spat of 'leaks.'
What might we get from the next Apple iPhone iteration - the iPhone 7?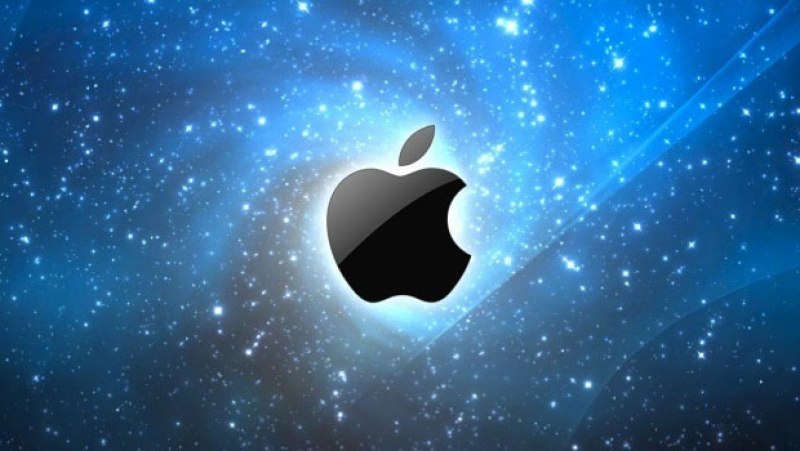 Rumour Overview
In a nutshell the iPhone 7 rumours include
the end of the Home Button

removal of headphone jack

introduction of space black

design

memory to rival a laptop

dual-lens camera

waterproofing

release date 7 September

price still expensive
End of the Home Button
A persistent rumour is the removal of the icnoic home button, with its functionality replaced by a software button on screen. Pictures coming out of China and picked up by blog site Apple Insider, show a completely blank front panel giving the impression the screen is taking up the full space and the iconic home button has gone. These photos have been widely circulated on the net but are remain far from verified as authentic...you be the judge.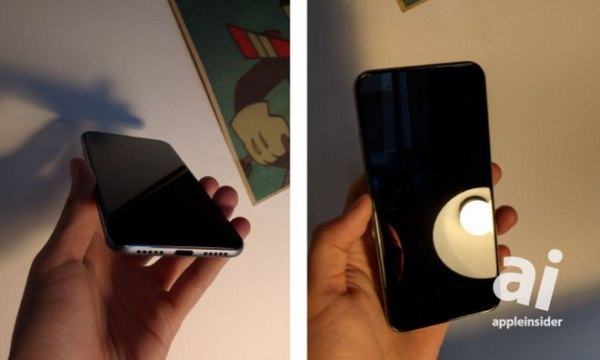 Meanwhile Marek Weidlich, a design student from the Czech Republic, has mocked up how this might look with the home button appearing on screen when a video or game is playing .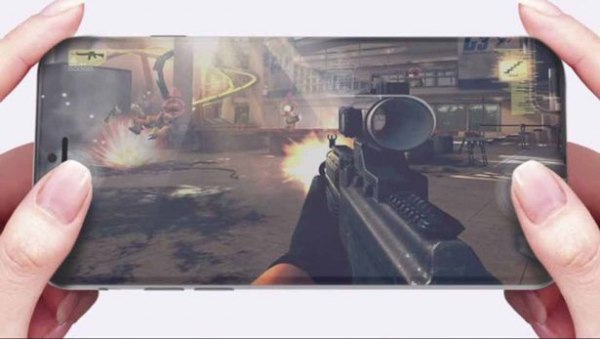 Head Phone Jack Gone
Another persistent - and rather annoying - rumour doing the rounds is the removal of the headphone jack. Also originating out of China and/or Taiwan and being promoted on Twitter are photos showing alleged iPhone 7 cases with no hole for a headphone socket, just spaces for charging port and speakers. The motivation for removing the jack is supposedly to allow the phone to be up to 1mm thinner. Of course it also means we will all have to buy wireless headphones or probably some expensive converter product!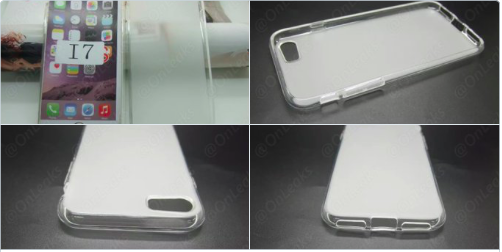 Heading Space Black
We've had space grey, and now the rumour mill says we will get space black - in the same sort of finish as the Apple Watch. Designer Martin Hajek has mocked up his version of how this will look below.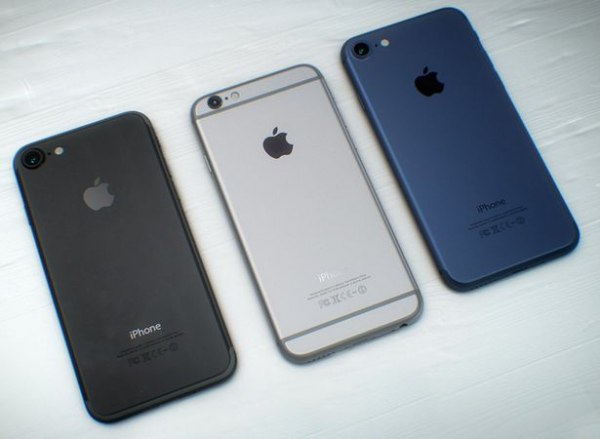 You might also notice on this photo of the black and blue models that the antenna lines across the back of the casing have been removed. Rumour has the antenna moved to wrap around the top and bottom of the phone. This allows for our next rumoured change - the dual lens camera.
Dual-lens Camera
A photo claiming to be the iPhone 7 Plus has appeared on Chinese website, Bastille Post, showing a capsule-shaped camera lens. A dual lens camera would allow SLR quality photos and 3D photos to be snapped. This rumour has been given legs because of Apple's purchase of an Israeli smart camera company, LinX Computational Imaging, in April last year. LinX builds smartphone and tablet cameras with sensors that provide depths of field. This allows better performance in low light conditions.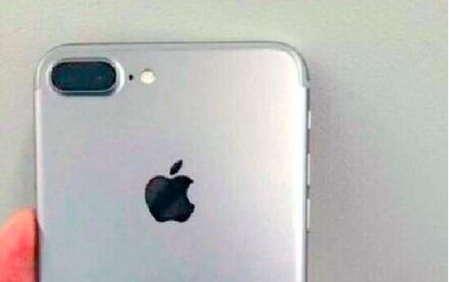 256GB Memory to rival laptop
Italian website from HDblog suggests that Apple's iPhone 7 Plus, which is expected to launch alongside the iPhone 7 this September, will feature a whopping 256GB of storage.
That's double the storage of an entry-level Macbook Air, and would make the iPhone 7 Plus Apple's most high-capacity smartphone yet.
Certainly supply chain rumours have created an expectation that Apple will drop the 16GB base model and move its entry-level iPhone 7 to a 32GB memory. This would certainly make sense to consumers.
Waterproof iPhone
Water damage...why are we still putting up from this from Apple. The latest Samsung Galaxy S7 is waterproof up to a depth of 1.5m and submerged for up to 30 minutes. Surely Apple will follow suit. This would be a popular feature for consumers...who hasn't dropped their iPhone down the toilet? Now if they could just make the screen shatter-proof!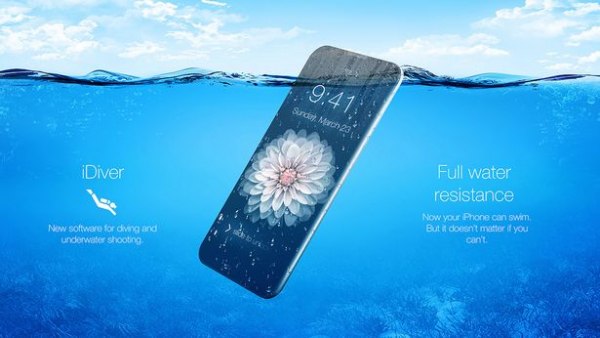 Release Date - 7 September 2016?
Traditionally new iPhones are announced in September, as Apple looks to take advantage of Black Friday sales in the United States and also to encourage consumers to upgrade in the run-in to Christmas.
If history repeats the unveiling will take place on a Tuesday or Wednesday in the first or second week of September.
Price - still expensive
I guess no surprises there!
The rumour mill believes the price point will be similar to that of the 6S and 6S Plus at its launch, the bonus being the additional storage size included and all the other feature improvements - whatever they may turn out to be!