Even the Prime Minister admits it was a "big mistake", so what should business do now about the nbn ?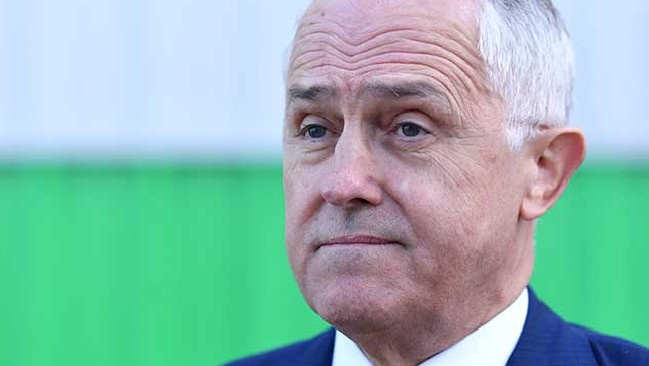 Photo Credit: The Australian
What's the problem with the nbn?
Complaints about the nbn more than doubled for the 2017 financial year, according to the Telecommunications Industry Ombudsman.
The authority received over 27,000 complaints about nbn services in the year ending June 30, 2017 – up 159.3% from the previous year.
According to the Telecommunications Industry Ombudsman (TIO), nbn customers are 5x more likely to complain about their service than a non-nbn user; and nearly 70% say they have had unsatisfactory experiences with the nbn.
The main gripes centre around the installation process and the final performance speed of the service.
The most common complaints are:
slow speeds at certain times of the day
having to spend hours on the phone organising the migration
nbn installers not turning up to onsite migration appointments without notice or explanation
Other serious issues which have arisen include:
Is the nbn good for business?
When Malcolm Turnbull labelled the nbn "a big mistake" he was referring, in the main, to the manner in which the company was formed and its inability to be commercially viable.
However, he could just as easily have been referring to the Government's decision to change the structure of the project from fibre-to-the-premise to the less expensive fibre-to-node. Unfortunately this leaves users relying on old copper wires for the final connection to their home - which has the effect of slowing the speeds available.
So it seems nbn is not good for investors, and not great for many residential users, but is it good for Australian business? Maybe - maybe not. Let's see...
THe Pro's
Officially, the nbn website proclaims the benefits of super-fast broadband for Australian businesses (large, medium and small) in the following terms:
upload and download files quickly and easily

increase access to national and international markets and opportunities to boost sales

take advantage of rich media, such as video and images without delays

expand opportunities to attract and retain staff by reaching a larger, skilled workforce via teleworking
The nbn website includes this video explaining the benefits in more detail:
THE CONS
While some businesses may be able to transition seamlessly to the nbn, many others will not.
The most common issues are:
existing telephone equipment and internet infrastructure equipment is incompatible with nbn technology

costly disruption to business during the migration process

unreliable or slower internet speeds than before migration
The nbn fibre access network is a "best efforts" network. It does not prioritise voice traffic and, is not able to give data service performance guarantees with absolute certainty.
This clip from Channel 9's A Current Affair, shows many Australians are not having a good time trying to get an nbn connection.
What are the alternatives to the nbn?
nbn may be a necessity in one way or another for the majority of businesses as it is becoming Australia's primary network, however, in some cases there are alternatives.
These cases will depend on how data and voice services are used within a business, as well as how their current services are structured.
On alternative is to move to a fixed wireless environment.
VoicePlus has rolled out a WAN wireless store environment to over 900 Specialty Fashion Group stores. SPG brands are Millers, Crossroads, Katies, Autograph, City Chic and Rivers. The group sells a garment every second in Australia, New Zealand, South Africa and the US through over 1,000 stores and 7 online businesses.The group had experienced poor connectivity, lacked flexibility, had excessive data costs and compromised security. VoicePlus solution was to disconnect ADSL lines and move the entire store infrastructure to Jasper-based connectivity. VoicePlus was responsible for solution design, router staging, deployment design and management, and production of training manuals.
Downer is an Australian leader in Transport Services; Technology and Communications Services; Utilities Services; Engineering, Construction and Maintenance; Mining; and Rail. Often Downer employees are working in remote locations or have a need to commission/decomission a site quickly. VoicePlus designed a complete communications solution around the deployment, set-up, and monitoring of a Sierra Wireless AirLink.
Similar to SFG, Estee Lauder were having issues with ADSL connectivity at PoS and incurring high costs. VoicePlus used a Sierra Wireless AirLink to provide reliable 4GX network connectivity and replace the ADSL and NBN connections. This solution was rolled out to 35 retail outlets across Australia.
CASE STUDY: Combination NBN, Phone System upgrade
VoicePlus is currently working on a combination NBN migration, phone system upgrade, and network solution for an Australian company with over 600 outlets in country and regional Australia. Watch this space.
Discuss your nbn options with VoicePlus
The first step is to understand what your choices are when considering a migration to nbn.
We will take a look at your existing telecommunications and internet infrastructure and let you know your options.
---
Related Blogs