Android has announced this week that its new OS will be called 'O for Oreo.' But with only 14 percent of Android devices having downloaded Nougat, do we really care?
It's cute but do we care?
Who can resist a cute little Android robot with a round oreo belly?
Well, according to Google's own statistics, the vast majority of us like 'the idea' of upgrading to the latest OS far more than the actual reality of doing it.
Google says that of all current Android devices, 77.5 percent, run versions 4.4, 5.0, 5.1 and 6.0 of the operating system. The oldest of these, 4.4 'Kitkat' came out in 2011. the newest 'Marshmallow' debuted in October 2015.
Android version 7.0 and 7.1, "Nougat" released in August last year, is found on only 13.5 percent of devices.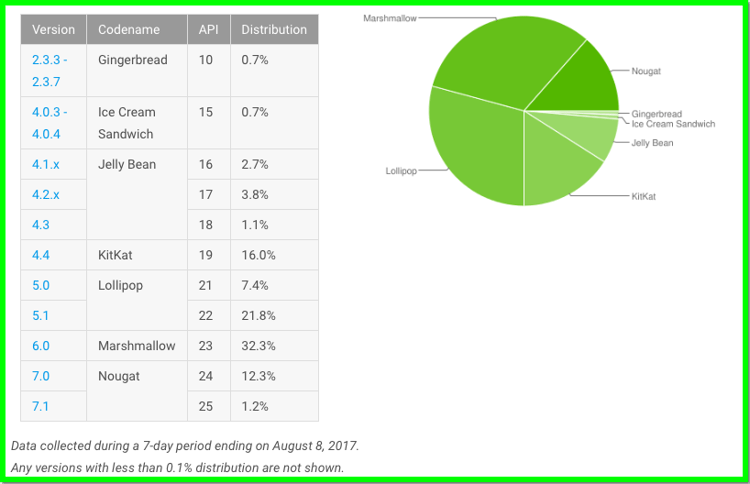 By comparison, the current production release of Apple's iOS mobile operating system iOS 10.3, is installed on 87 percent of Apple devices, with iOS 9 on 10 percent of iPhones, iPads and iPods, and just 3 percent running an older version.
Google updates are just "too hard"
A Google Developers' blog published in May 2017 admitted it:
One thing we've consistently heard from our device-maker partners is that updating existing devices to a new version of Android is incredibly time consuming and costly.

With Android O, we've been working very closely with device makers and silicon manufacturers to take steps toward solving this problem, and we're excited to give you a sneak peek at Project Treble, the biggest change to the low-level system architecture of Android to date.
Enter "Project Treble"
Google is seeking to fix its fragmentation problem through Project Treble, which rearchitects Android to become more modular and less dependent on vendor implementations of the operating system.
Here's Google's idea: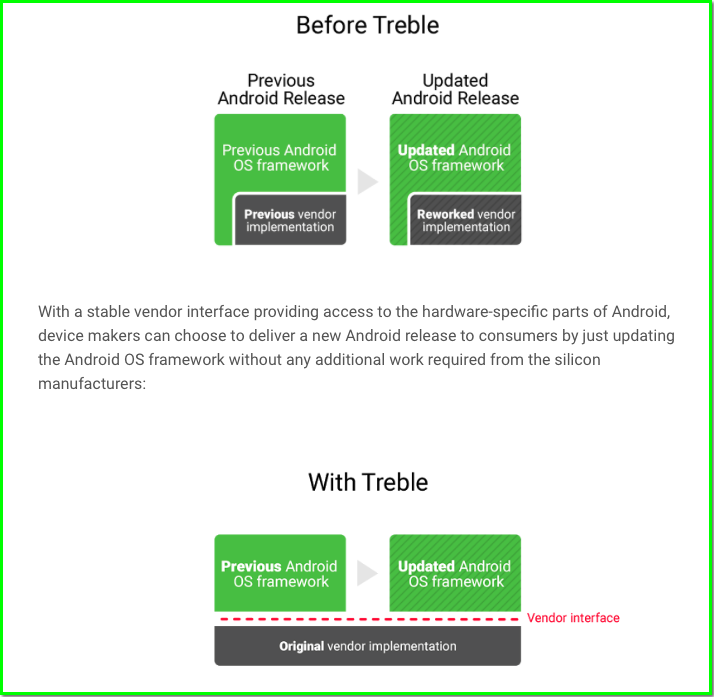 Want to know more about Oreo and what it brings to the party?
Check out this review video from Android Authority.