The new Dropbox is here.
Every day at work, we spread ourselves and our attention across more devices, apps, and pieces of software than we realise or probably care to admit. And each time we transfer from one to another, we lose time or concentration or that ever so precious workflow, we sometimes struggle to achieve. The new Dropbox aims to stop these by condensing as much of our working days into one user and software friendly platform.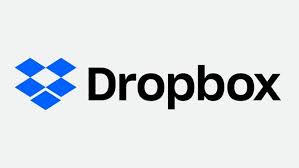 It's all about collaboration.
The new Dropbox allows you and your team to not only bring together your contacts and calendars but also your means of communication and work tools. And of course, the work itself, as the desktop-based app, allows you to create, share and edit Google Docs and Microsoft Office files all in the one spot.
Communicating with your team members and stakeholders is also even more accessible than ever, as both Slack and Zoom are integrated, giving you the options of starting conversations and sharing to Slack channels from directly in Dropbox. And if you need to go face-to-face, Zoom video conferencing is now built in too.
Getting the job done.
It's now easier than ever to ensure the job gets done, as users can now utilise tools from their existing integrations with Salesforce, Adobe and Autodesk to complete a range of tasks, including; requesting signatures, editing PDFs and images, sending emails and faxes, and even viewing AutoCAD files without having AutoCAD installed.
You can also add descriptions to folders to help everyone understand what they are, as well as @mention people to easily assign tasks to team members on the go. And with file activity and shared feedback, you'll know what you've missed should you ever need to leave the app.
Easy to find what you need.
Lastly, and maybe most importantly, there is now one search box that will hunt down what you need from all your content. So, no more looking too far or too wide, it's all there waiting for you.
Related Blogs