It's yet to be officially launched, but Microsoft has unveiled a new Surface laptop to challenge the Macbook Air's dominance in the premium laptop and education sectors.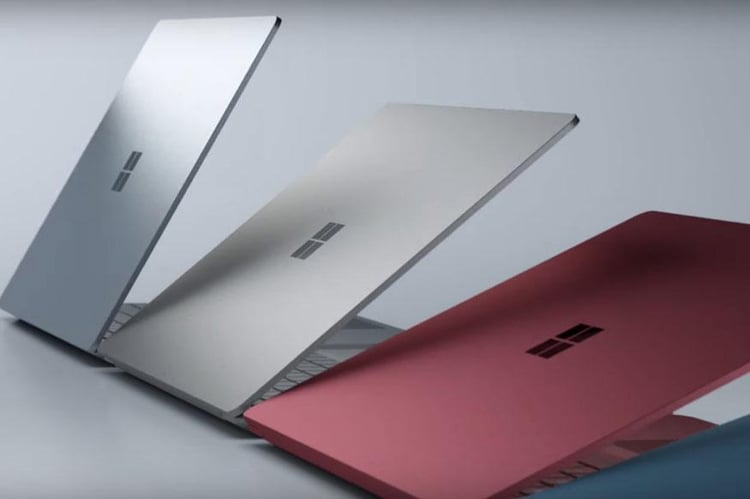 Due in Australia mid-August 2017
Yes its a Surface but not as we currently know it. The new Surface laptop, which has been unveiled at a Microsoft event in New York last week, does NOT have a detachable screen, and is a traditional "clam shell" laptop design. It does, however, have a touch screen and retains use of the Surface pen.
The starting price has been announced as US$999, and the device is expected to sell locally for $1,499 Australian dollars.
This puts it in direct competition with the Macbook Air which retails from $1,599 in Australia.

Aimed at University Students
Solid reviews of the new device are few and far between at this time, due to the Surface laptop being unveiled at a Microsoft event in New York but not made available until June in the US.
Those who got hands-on with the new device were mostly impressed, although a little bemused why Microsoft had made the move.
Microsoft VP of Devices, Panos Panay, the man in charge of the Surface line, says the Surface Laptop is aimed directly at students, specifically college-bound ones looking to invest in a serious PC to get them through years of higher education.
"This is where we wanted to put our focus, into those next four years of a student's life, when they're just about to get out of high school. We wanted to bring them a product they could have so much confidence in.

"It's going to last that student from the day they walk into their orientation to the day they walk across that stage for their graduation."
However, industry commentators suggested the device would have a broader appeal than tertiary students, with many noting that Microsoft fans have been asking for a laptop for some time.

14 hour battery life and free to upgrade to Windows 10 Pr0
The Surface laptop has comes with a 13.5 inch screen, weighs just 1.25kg and is a slim 1.45cm at its widest profile.
Microsoft claims a 14.5 hour battery life and that you'll be able to put the device to sleep and resume it days later without any loss of battery.
The Surface Laptop ships with Windows 10 S, a variation on the Windows 10 OS that promises more system security and faster boot times, but the downside is you can only install prescreened apps found in the official Windows app store.
No self-respecting student is going to live with such restrictions on what they can download, and Microsoft probably realise this as they've made the upgrade to Windows 10 Pro free for buyers before the end of 2017.
Four colours in fancy Alcantara fabric
Microsoft will offer the Surface Laptop in four colours – platinum, burgundy, cobalt blue, and graphite gold.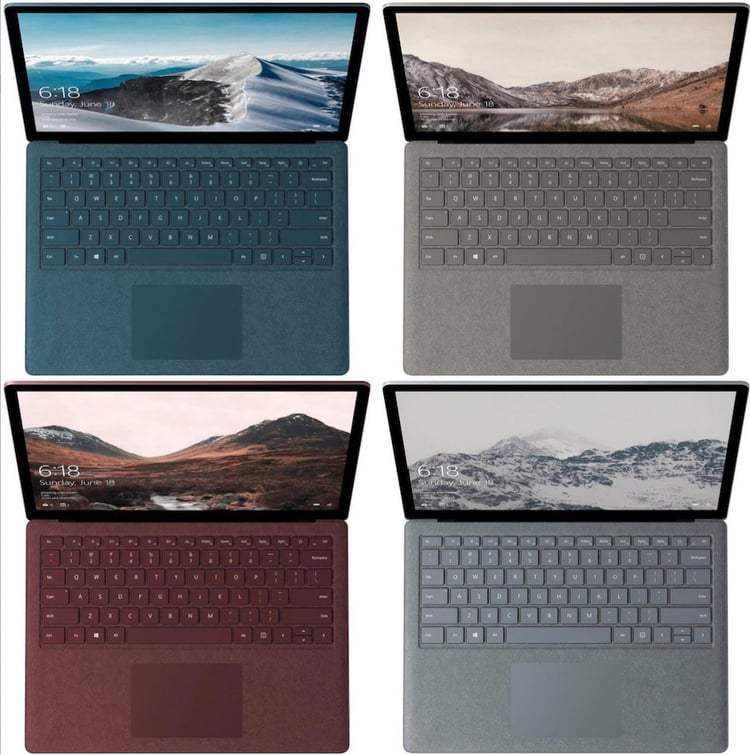 Microsoft has put a great emphasis on the Alcantara material-covered keyboard, which will definitely offer a very different look and feel to consumers.
"Our wonderfully soft, incredibly durable Alcantara material-covered keyboard is specially treated to resist spills, stains, and absorption, and wipe clean."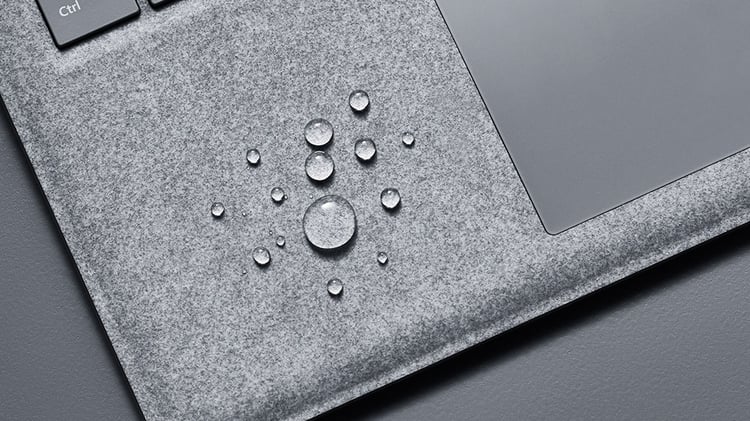 There are four base models available, built around Intel's latest Intel Core i5 and i7 processors and stepped from SSD 128GB to 512GB, RAM 4GB to 16GB, and graphics Intel's standard HD Graphics 620 chip or advanced Iris Plus Graphics 640 module.
For connectivity you get a USB 3.0 port, Mini DisplayPort, Surface Connect jack and headphone jack.
---
Related Blogs