Does this sound familiar?

You are just nearing the end of your 24-month mobile phone contract and despite taking impeccable care of the device, suddenly and for no apparent reason, it stops working like it should.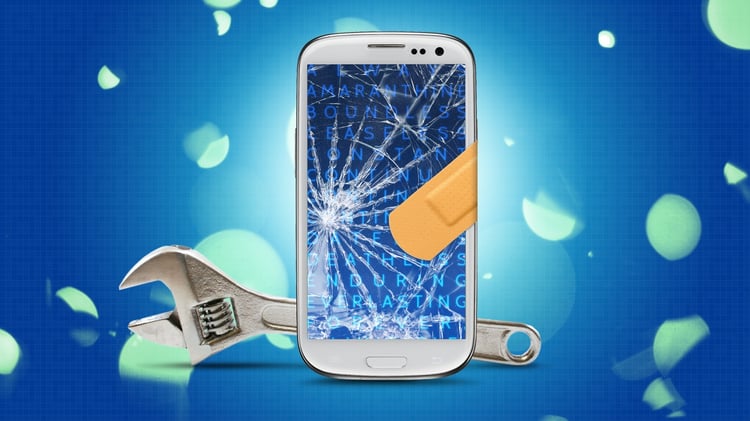 University of Sydney, Professor of Media and Communcations, Gerard Goggin, has alleged technology companies across a range of consumer goods are increasingly using the "built-in obsolescence" tactic, so manufacturers can "flog" another product.
Professor Goggin said manufacturers are using cheaper components and experimenting with more plastics in an effort to encourage "quick turnover" of products.
"One of the features of mobile phone culture is novelty," Professor Goggin said. "People want the latest mobile, and there's still enough innovation in them to justify upgrades, although in 3-5 years' time that won't be the case. I've got an iPhone 5, why would I want an iPhone 6? There not much difference in it."
"It's a concept that has been obvious for a long time in terms of a consumer society. And there's a sense now that the built-in obsolescence in devices is shorter than usual," Goggin said.
He said the mobile phone industry had adapted to the concept by setting up plans that allowed customers to "post pay" on 24-month plans with telecommunication companies, so they could avoid playing lump sums for new handsets. It also resulted in an expectation that a mobile phone would only last two years and then need to be upgraded.
Know Your Rights
VoicePlus handles repairs on behalf of all its customers and reminds them that a phone which stops working for no apparent reason is likely to be covered by warranty.
The sale of mobile phones is covered by Australian Consumer Law and states that consumer statutory rights are not limited to any set time period. Instead, the law states the rights will apply "for the amount of time that is reasonable to expect, given the cost and quality of the item."
If a device is faulty, the Australian seller must offer to repair, replace or refund a device. Sellers include manufacturers such as Apple and Samsung; resellers like Kogan and Harvey Norman, retail outlets like JB HiFi; and telco carriers such as Telstra, Optus and Vodafone.

No time limit to 'repair, replace, refund' rights
As far back as 2008, the then head of the ACCC, Graeme Samuel, said consumers who sign up to a 2 year contract with a mobile phone company should reasonably expect a handset warranty to last for two years.
After building public and legal pressure, in 2013, leading mobile phone manufacturers Apple and Samsung announced 24-month warranties in Australia.
In 2014 the ACCC found over 400 cases of Telstra breaching the consumer law when staff told customers they were not entitled to any assistance after 12-month of purchase.. Telstra promised a re-education program for staff to redress the issue.
In short, this means consumers are entitled to a remedy under their statutory rights after any manufacturer's voluntary or extended warranty has expired.
Obviously physical or water damage are not covered by warranty or consumer law as these are considered consumer mistreatment.
Business Needs A Back-up Plan
Mobile phones are a critical business tool and being without a your phone for weeks results in a measurable loss of productivity.
VoicePlus has put in place its Priority Replacement Program which guarantees a replacement phone will be dispatched to its customers within 2-24 hours, within agreed criteria.
Related Blogs
| | |
| --- | --- |
| | VoicePlus solves enterprise mobility problems. We are a managed mobility service provider delivering cost savings and enabling agile, productive teams to Australian business. |