Mobile is crucial to a mature digital transformation strategy, yet most CIOs acknowledge they have gaps in their mobile management.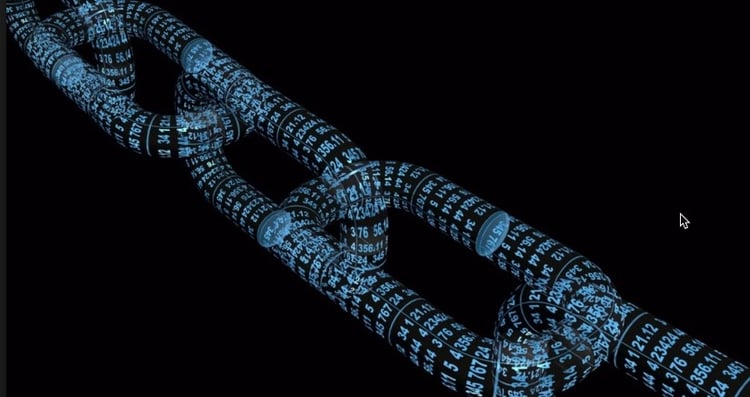 Enterprise Mobility as a barrier to digital transformation
A mobile strategy — both for internal use and in support of customers — is a measure of a company's progress towards digital transformation.
In a recent survey by DropSource, 62 percent of digital leaders described their progress towards digital transformation as "mature". However, at the same time, 84 percent admitted to having mobility gaps, with 41 percent of believing these gaps are negatively impacting their market competitiveness.
84 percent of digital leaders confess to having gaps when it comes to successfully using mobile to support their business goals.
These results highlight the contradictory position that many digital leaders find themselves in. They make moves towards digital transformation only to discover that their underlying enterprise mobility does not support the new digital process.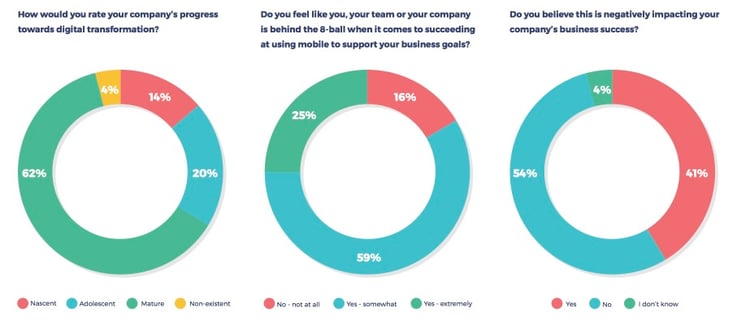 Credit: www.dropsource.com
Mobility affects readiness for digital transformation
While businesses are striving to implement transformative digital projects, they often don't have base mobility requirements in place.
IFS has conducted a study of 200 North American executives, zeroing in on how enterprise mobility affects their readiness for digital transformation.
It uncovered:
only 31% of respondents were accessing their enterprise software using a mobile device, and these were mostly accessing the software on a tablet.

only 17% of users could access their entire enterprise software environment through a touchscreen device.
This aligns pretty well with other studies, including research from Maintenance Connection, which found that 80% of maintenance companies could not access their management software from a mobile device.
This is significant because maintenance technicians present one of the strongest use cases for enterprise mobility. They perform their work not at a desk but walking around a facility.As they complete work on a piece of equipment, they may need information about the maintenance history or guidance on what steps were successful in resolving a problem experienced on the machine. They may need information on spare part availability, be able to request or order spare parts , or record the outcome of the maintenance check -- all in real time on a mobile device.
Before embarking on the transformational approaches to business that mobility can enable, as a first step employees need to be able to connect to core business processes and participate even if they are not sitting at their desks.

If a company cannot do this, it will struggle with anything in digital transformation.
Enterprise mobility treated as poor relation or BAU
Many companies treat mobility at best as separate silo or channel, and at worst as an unwanted platform they support as minimally as possible despite business demands.
This approach is often expressed as constrained support of mobile devices and a desktop-centric approach to customer engagement on the web.
Ignoring enterprise mobility as a critical component of transformation, inevitably leads to more silos, less agility, and reduced engagement opportunities for employees and customers. It often hamstrings transformative efforts and perpetuates a legacy approach to endpoint computing.
Mobile connectivity as a core foundational platform
At the end of the day, mobile devices, like desktop computers, are just front ends to your tools and services.
People move between desktop computers and mobile devices easily, and even use several at the same time. Within the confines of devices' natural differences, people expect applications and services to work no matter what device they happen to be using.
However, few companies approach endpoint platforms that way. Instead, many companies manage and develop platforms separately, leaving CX gaps, security lapses and process inefficiencies.
Consumer businesses like Uber and Lyft have been phenomenally successfully in harnessing mobile technologies to manage virtual workforces and service offerings that disrupt traditional taxi companies.
Mobile connectivity as an enabler
A company seeking digital transformation should modernise its IT and development organisations, and the tools they use, to treat endpoints as simply facets of front-end computing — just as users do. To do so means unifying both teams and technologies where you have endpoint or platform silos, as well as their underlying processes, standards and policies.
Endpoint management, access management, data security, internal and customer-facing web services, and internal customer-facing software are the primary areas to unify on the front end, because the supporting tools now exist to do so.
---