The partnership between Samsung and Microsoft is expected to send "millions" of enterprise customers to embrace the Galaxy S8 and S8+, according to industry analysts.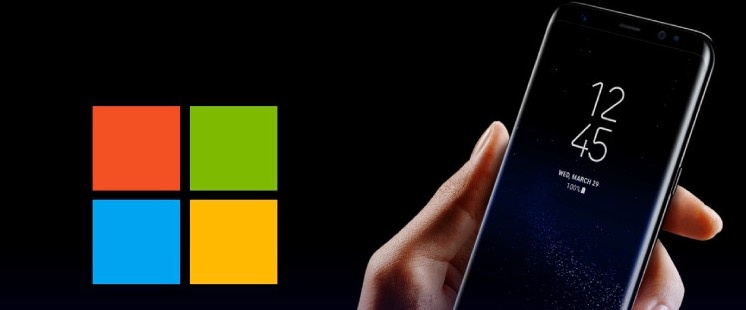 Microsoft preloaded apps attract enterprise customers
IDC analyst, Bryan Bassett, has predicted that "millions" of enterprise customers will switch to the new Samsung Galaxy S8 and S8+.
"Samsung won't have any trouble selling these devices and they will do well with both consumers and businesses," Bassett said in an interview. "Business users are very eager to get their hands on the S8, especially after the Note7 recalls."
Meanwhile, Jack Gold, an analyst at US-based J. Gold Associates, said that up to 65% of all S8 buyers will use them for business and work purposes at least part of the time.
For Enterprise users, the main productivity attraction is the integration of Microsoft apps.
The new S8 and S8+ come preloaded with Microsoft Office - Word, Excel and PowerPoint - while it is simple to download OneDrive, Cortana, Outlook and more.
Match with DeX for portable productivity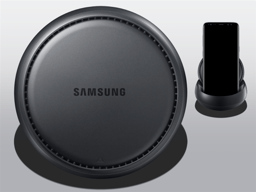 Alongside the S8, Samsung launched the DeX docking station which can make those Microsoft apps come to life in a meaningful way.
Galaxy S8 customers using the loaded Microsoft productivity apps can gain access to Microsoft Azure cloud services, Office 365 and SharePoint, said Gartner analyst Werner Goertz.
"With the new DeX docking station, workers could dock a S8 and run Windows apps on large displays with a full-size keyboard and mouse. And think about the use cases that DeX will open up for Samsung in the workplace," Goertz said.
Also attractive for Knox Security & Secure Folder
Perhaps of less interest to end users, but much interest to IT managers, is the level of security on the S8.
As at March 2017 Samsung Knox had been approved by 29 governments worldwide. Its chip-level security reinforces several layers of protection that work at hardware and software levels. On the Galaxy S8 and S8+, the upgraded Knox 2.8 is in position to safeguard data.
At an individual level, the S8 and S8+ have three ways of unlocking - iris scanning, facial recognition or fingerprint sensor. For files and apps that need to be kept truly private, there is the Secure Folder. Furthermore, users must again use an authentication method such as PIN, pattern, passcode or biometric verification to access and manage Secure Folder.
Australians already favour Android devices
In Australia it may not be that much of a surprise if the Galaxy S8 and S8+ snares more enterprise buyers. Samsung overtook Apple as the most dominant single mobile phone brand in Australia in mid-2016. That trend has continued into February 2017 with Android sales running at almost 60% of all sales, compared to Apple's almost 39%, according to the Kantar World Panel.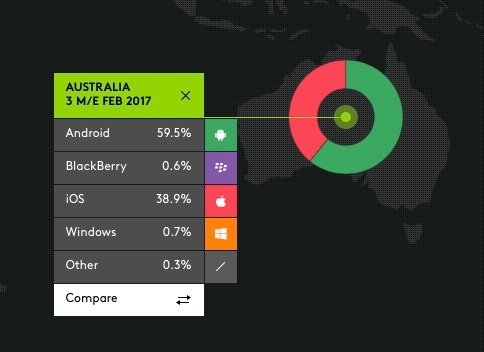 ---
Related Blogs