At its annual Build conference in San Francisco last week, Microsoft announced a decision to scale back its smartphone manufacturing business and refocus on targeting the "commercial segment.'
Leading analysts believe Microsoft is repositioning Windows 10 Mobile to take over Blackberry's former position as the OS of choice for enterprise.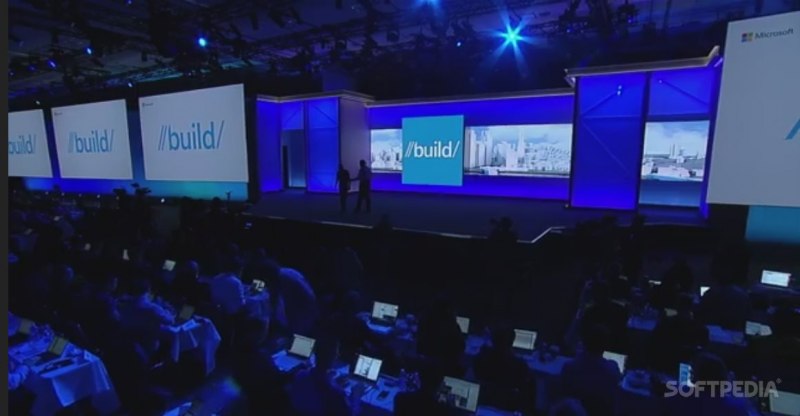 Microsoft has spent the past five years trying to challenge Apple and Android as the dominant players in the mass smartphone market. From an upbeat forecast in 2013 that they expected a global market share of 15% by 2018, the reality for Microsoft has been a gain of less than 3% as the Windows phone, the Lumia, failed to excite consumers.
This week Microsoft laid off 1850 workers and announced the scaling back of its smartphone manufacturing business. It also sold the Nokia brand and licensing to HMD, a newly founded company based in Finland, to "create Nokia-branded mobile phones and tablets for the next ten years."
Although making it clear that smartphones would not be the company's focus in 2016, industry analysts believe Microsoft are preparing for an assault on the enterprise market space.
John Delany of market intelligence consultancy IDC says the mass market for smartphones has moved beyond Microsoft's grasp and is now an iOS/Android duopoly, but there is still space for Microsoft in the enterprise market.
"The enterprise market still offers potential opportunities for Microsoft, if it addresses them with sufficient vigour. Our research clearly shows that following the recent vogue for BYOD, European enterprises are shifting back towards corporate selection and procurement of the smartphones that their employees use.
"The things that enterprise buyers look for in a smartphone are very different from the things that consumers look for. Windows offers a number of advantages in this context, such as out-of-the box compatibility with the Microsoft infrastructure and application software that is widely used by enterprises.
"The key advantage of Windows for enterprise buyers is that it is available in a consistent form on both high-end and low-price devices. Enterprises choosing Windows can combine the iOS proposition of a consistent, unfragmented platform, with the Android proposition of low-price/high-volume devices. This is Microsoft's sweet spot in the enterprise market."
Daniel Gleeson, senior analyst with market research firm IHS, expanded on the point while talking to the International Business Times:
"I do believe, that with its features, Microsoft is positioning Windows 10 Mobile to take over Blackberry's position as the OS [operating system] of choice for enterprise. This is actually the best strategy for Microsoft to turn Windows 10 Mobile into a profitable and sustainable business for Microsoft in the long run."
Blackberry's fall from grace was swift and dramatic. From shipping more than 14.5 million smartphones in the final three months of 2010, just 5 years later in the final three months of 2015 the company would not confirm how many units it shipped but analysts believe it was in the region of just 570,000.
Despite this spectacular collapse, the fact remains that neither iOS nor Android have been able to secure the stranglehold on the enterprise market that Blackberry enjoyed in its heyday.
Unlike iOS and Android, the latest version of Microsoft's smartphone operating system is less a standalone ecosystem and more an extension of its Windows software with features that appeal to the business user.
Users can open an app on their desktop and when they leave the office, pick up where they left off on their phone and vice versa. The Continuum feature allows your phone to turn into a fully fledged PC when connected to a monitor.
Windows 10 Mobile also has enterprise-grade security built in, allowing information technology departments to easily manage which apps can be installed on a device, and scanning all apps to prevent malware being installed. Office 365 is bundled with Windows 10 Mobile, and the company's most recent device, the Lumia 650is being marketed primarily as a business device.
By adding a mobile element to its enterprise package which includes Office, Windows and much more Microsoft could dominate in a highly lucrative, if relatively small, market.