Microsoft will stop prompting existing Windows users to upgrade to its Windows 10 operating system on July 29 US time.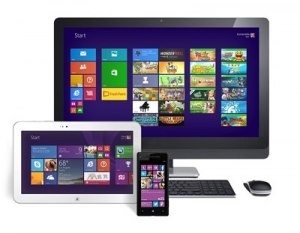 The upgrade will also cease to be offered for no charge on that date.
From 1 August, Microsoft will charge users US$119 to upgrade to Windows 10.
Prompts on Windows 7 and 8.1 PCs to upgrade to Windows 10 will cease at the same time.
"Details are still being finalised, but on July 29th the Get Windows 10 app that facilitates the easy upgrade to Windows 10 will be disabled and eventually removed from PCs worldwide. Just as it took time to ramp up and roll out the Get Windows 10 app, it will take time to ramp it down," Microsoft said in a blog post last week.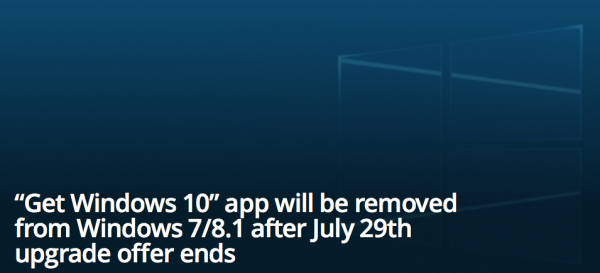 Microsoft has been criticised by users for an aggressive Windows 10 upgrade campaign, using frequent pop-ups and even installing Windows 10 components in the background for users who haven't opted in to get them onto the new operating system.
Third-party apps have been created to disable Windows 10 upgrade prompts, while IT administrators have been given tools to block the notifications for business users.
The notifications famously interrupted a live weather broadcast on a TV station in the United States, and Microsoft annoyed businesses by bringing the prompts to Windows Pro and Enterprise machines in January after previously limiting them to home users.
Microsoft said it has around 300 million PCs running the new operating system 10 months after launch.