What do Australia's leading elevator provider, a mining utility, a retail fashion group, an automotive engineering company, and a beverage manufacturer, have in common?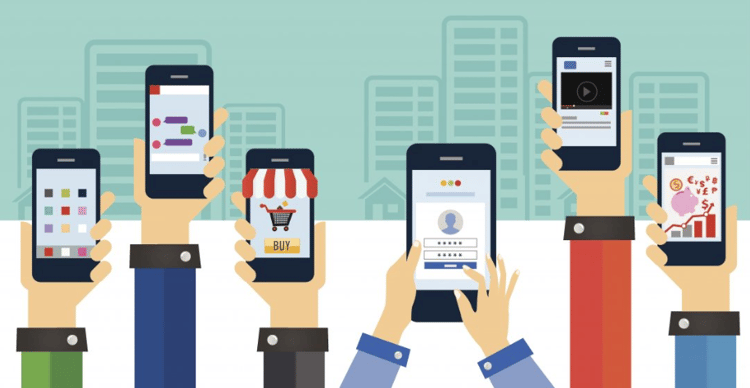 Digital transformation of mobile endpoint management
What these enterprise companies have in common is a mobile endpoint fleet that is growing in number and complexity. Managing the endpoint devices - smartphones, tablets, laptops, wearables, field-force devices, routers - is business critical to protect productivity. The area is also a cost centre that is growing at a phenomenal rate.
Outsourcing to a specialised Managed Mobility vendor was the answer to guarantee cost optimisation and device security.
Recognised by Gartner
Atrium Managed Mobility is an integrated and secure online mobile management environment.
It manages the mobility lifecycle from cradle to grave, maximising cost savings at every stage.
The SaaS has been recognised on the global stage by industry research leader, Gartner.
What is unique about Atrium MMS is that a transparent Return on Investment formula provides the client with a detailed analysis of the savings that Atrium MMS will deliver.

Atrium delivers self-service transparency
The keystone of the Atrium is the Atrium SaaS Portal.
Customised to look and feel like the customer's intranet it is designed to be accessible to every employee for self-service procurement of devices and services, and for essential Telstra network services such as international roaming.
Authorisation of orders made through the Atrium portal are gathered electronically from up to five levels of management hierarchy, ensuring corporate compliance and minimising risk.
The Atrium portal is integrated with the customer's Human Resources interface allowing monitoring of employee movements. This supports Atrium lifecycle management which systemises the retrieval of devices and services from staff who leave the business and re-deploys those devices and services back within the business.
Atrium Portal My Devices screenshot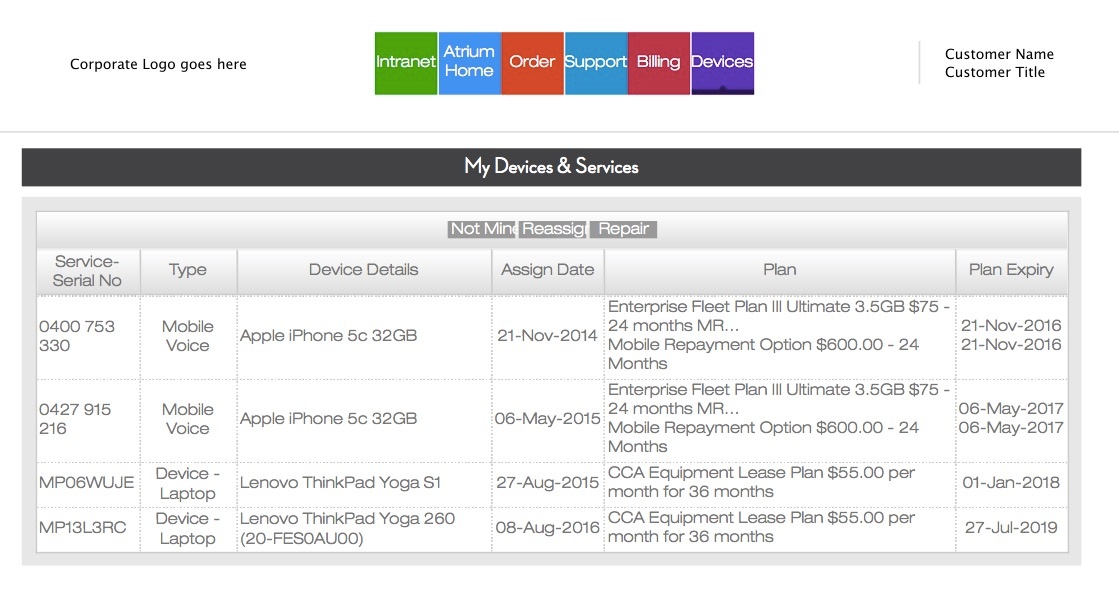 Atrium delivers cost visibility
Bill transparency promotes employee awareness and responsibility for mobile activity and costs.
Individual employees are able to view their three most recent monthly Telstra bills on the Atrium SmartPortal. Managers are able to view detailed Team Bills making it easy to group, compare and analyse employee usage, and compare actual spend to budget.
Non-compliance wth corporate policy and unauthorised expenditure is clearly identified.
---
Related Blogs